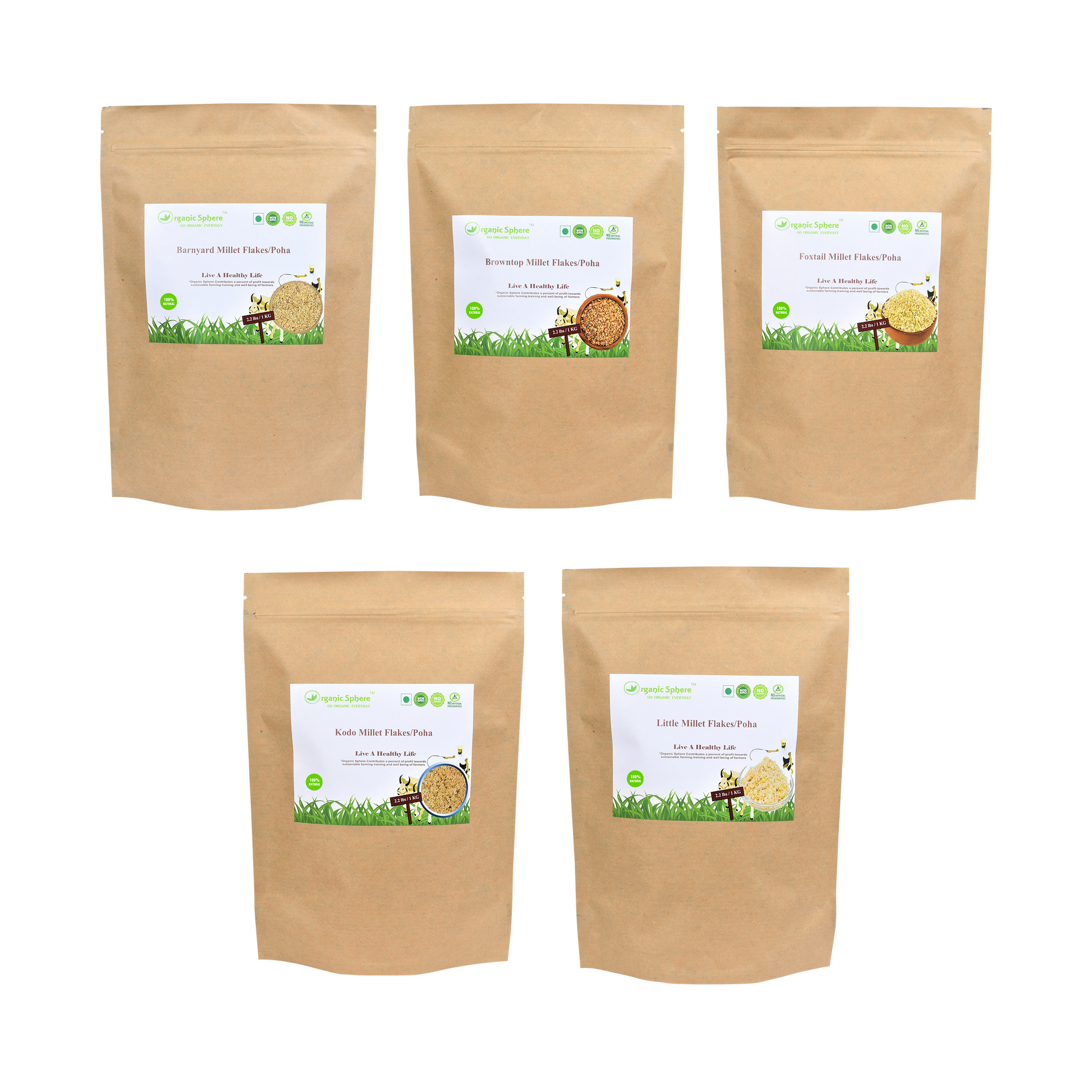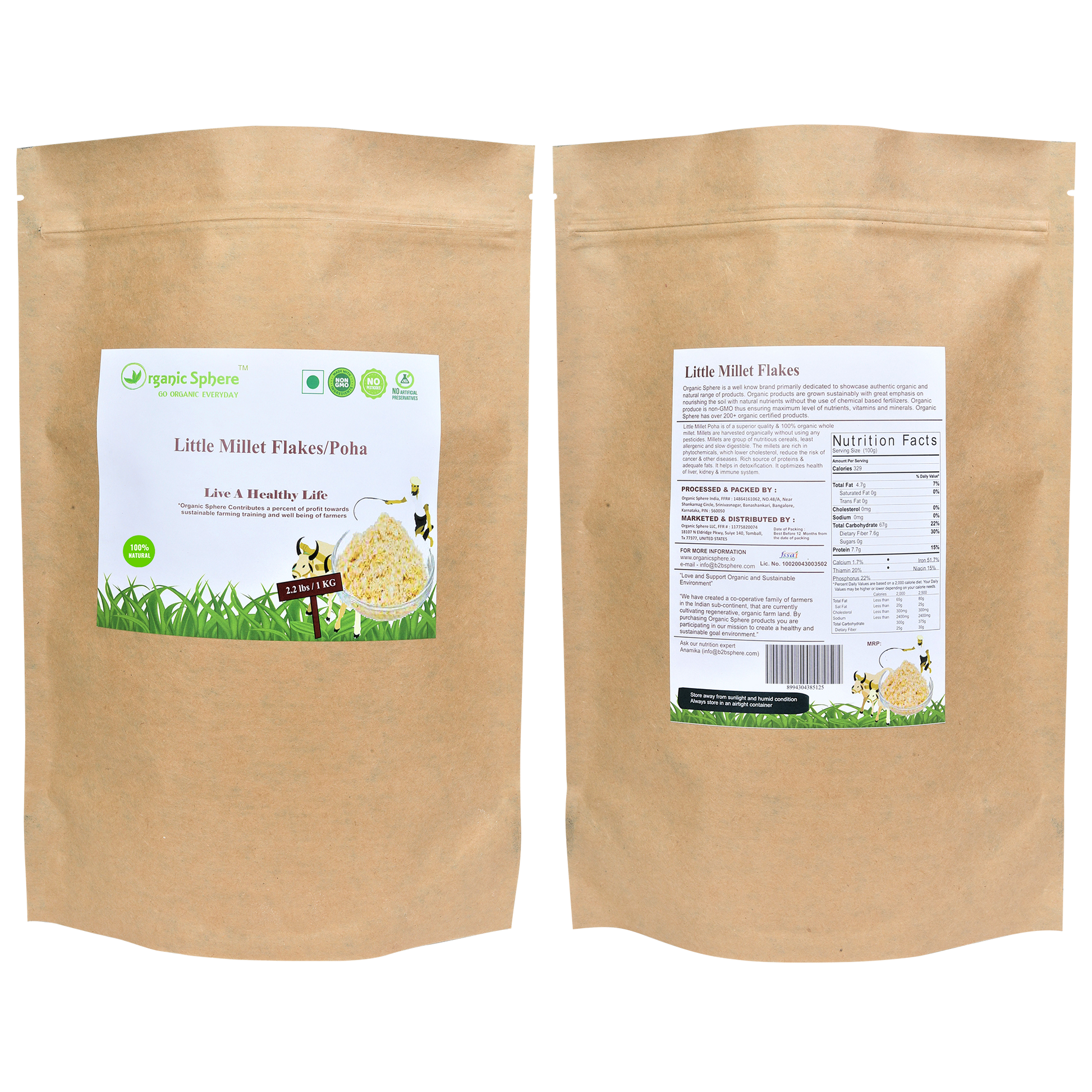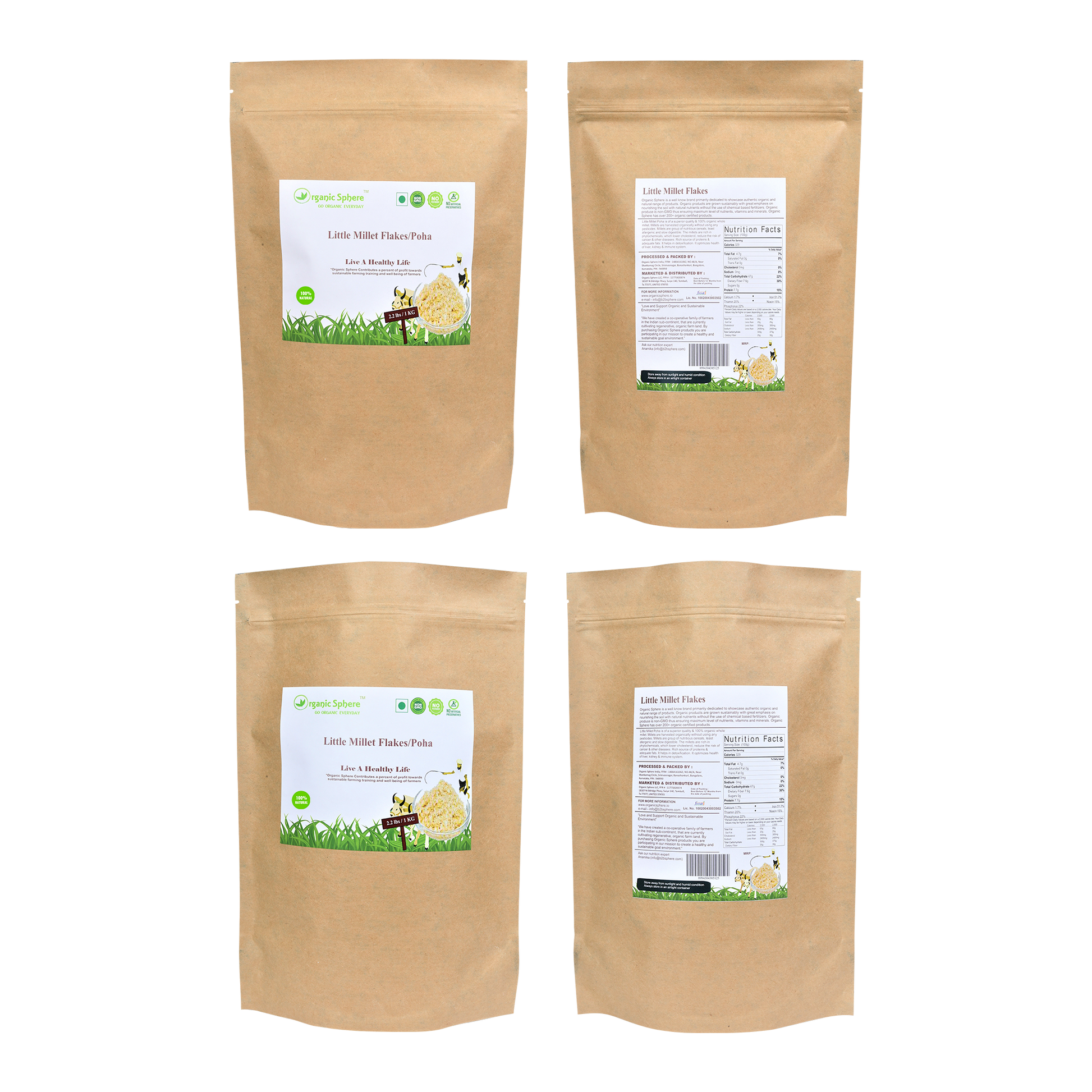 100% Natural Little Millet Rice Flakes (Poha)
Sale price
$11.99
Regular price
Introducing 100% Natural Little Millet Rice Flakes (Poha): A Wholesome Delight for Every Day!
Millet flakes are obtained by crushing the whole grain of millet - one of the oldest cereals grown by man. They are characterized by crunchiness and neutral taste. They are also universal!
🌟 Benefits:
Nutrient-Rich: Packed with essential vitamins, minerals, and dietary fiber, our Kodo Millet Poha boosts your energy and supports overall well-being.
Gut-Friendly: The natural fiber content aids digestion and promotes a healthy gut, making your mornings more comfortable and enjoyable.
Low-Glycemic: Unlike refined grains, Kodo Millet has a low glycemic index, helping stabilize blood sugar levels and providing sustained energy throughout the day.
Heart Smart: Kodo Millet is known for its heart-protective properties, contributing to a healthier cardiovascular system.
Fuel your day with the richness of Little Millet Rice Flakes and embark on a journey to a healthier you! 🌞🌾
100% Natural Little Millet Rice Flakes (Poha)
Sale price
$11.99
Regular price