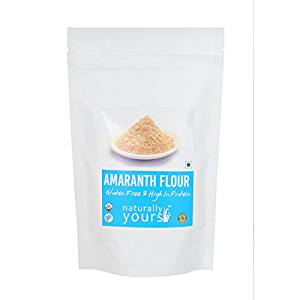 Fresh Stone ground Amaranth Flour
Sale price
$5.99
Regular price
Embark on a wholesome culinary adventure with our Fresh Stone-Ground Amaranth Flour, a nutrient-rich treasure that redefines the art of cooking.
Amaranth flour is a gluten-free, protein-rich flour. It has a rich nutty flavour and can be used in cooking, baking, to make pasta, pancakes, rotis and muffins.
Benefits:
Nutrient-Packed Goodness: Packed with protein, fiber, and essential vitamins, our amaranth flour fuels your body with nourishing energy.
Gluten-Free Delight: Perfect for those with gluten sensitivities, our flour allows you to savor baked goods without compromising on taste or texture.
Heart-Healthy: Rich in antioxidants, amaranth flour supports cardiovascular health and promotes overall well-being.
Versatile Culinary Marvel: Elevate your creations – from fluffy pancakes to hearty bread – with a unique nutty flavor and a delicate hint of sweetness.
Recipes:
Wholesome Amaranth Pancakes: Start your day right with fluffy amaranth pancakes topped with fresh berries and a drizzle of maple syrup.
Nutty Amaranth Bread: Bake a rustic loaf infused with the goodness of amaranth flour, offering a delightful crunch in every bite.
Elevate your recipes with the goodness of Fresh Stone-Ground Amaranth Flour today. Unleash your culinary creativity and order now to embark on a flavorful journey that nourishes and delights.
Turn your kitchen into a canvas of taste and health. Try Fresh Amaranth Flour now!
Fresh Stone ground Amaranth Flour
Sale price
$5.99
Regular price