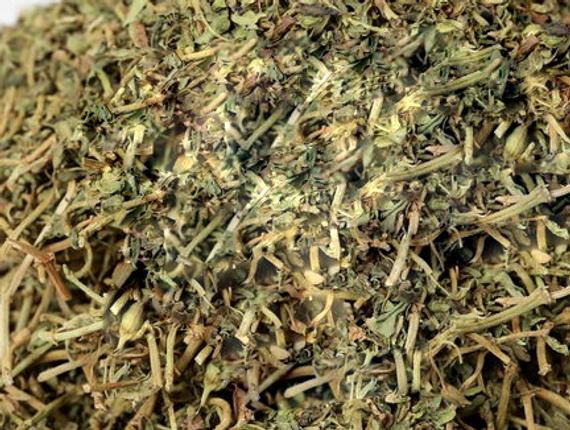 Fresh 100% Natural Brahmi Gotukola
Sale price
$12.99
Regular price
🌿 Embark on a journey of wellness and culinary delight with our Fresh 100% Natural Brahmi Gotukola!
Introducing our 100% Natural Brahmi Gotukola – a treasure trove of nourishment and purity that promises to enhance your culinary escapades. Carefully sourced from untainted organic farms, this exquisite Brahmi Gotukola infusion is a tribute to your well-being, meticulously curated to elevate your epicurean encounters.
Benefits:
Enveloping Nature's Essence: Our Brahmi Gotukola retains its authentic essence, encapsulating the vibrancy of its natural form.
Nutrient-Rich Wonder: Bursting with nature's finest, this Brahmi Gotukola infusion is abundant in nutrients, particularly known for its potential to fortify the body and mind.
Taste Perfected: To fully unlock its flavor and goodness, immerse your Brahmi Gotukola in water for 20-30 minutes before preparation.
Culinary Symphony: Achieve the perfect harmony by using a 2:1 ratio of water to Brahmi Gotukola, enhanced with a sprinkle of salt and a touch of oil.
🌱 Exquisite Culinary Journeys with Fresh Brahmi Gotukola:
Brahmi Gotukola Infused Quinoa Salad: Elevate your salad game with a blend of wholesome quinoa, colorful vegetables, and the invigorating essence of Brahmi Gotukola leaves. A symphony of flavors and well-being.

Stir-fried Brahmi Gotukola with Tofu: Immerse yourself in a sizzling fusion of tofu and vibrant Brahmi Gotukola, stir-fried to perfection. A sensory delight for the health-conscious palate.

Brahmi Gotukola Green Smoothie: Revitalize your mornings with a refreshing green smoothie that harmoniously combines the goodness of Brahmi Gotukola leaves with an array of revitalizing ingredients.

Brahmi Gotukola Infused Clear Soup: Find solace in a soothing bowl of clear soup, harmonizing the purity of our Brahmi Gotukola infusion with the comfort of a warm embrace.

Indulgent Brahmi Gotukola Wellness Elixir: For those seeking a wholesome treat, our wellness elixir intertwines the nourishing essence of Brahmi Gotukola with a delicate blend of natural ingredients, creating a beverage that indulges and invigorates.
🌾 Immerse yourself in the realm of unadulterated goodness and celebrate every meal with our Fresh 100% Natural Brahmi Gotukola.
Embrace the Vitality of Nature with Fresh Brahmi Gotukola. Elevate Your Culinary Creations, Uplift Your Vitality – PLACE YOUR ORDER TODAY and savor the fusion of nature's purity and culinary artistry in every bite. Your journey to a more vibrant life starts now.
Fresh 100% Natural Brahmi Gotukola
Sale price
$12.99
Regular price