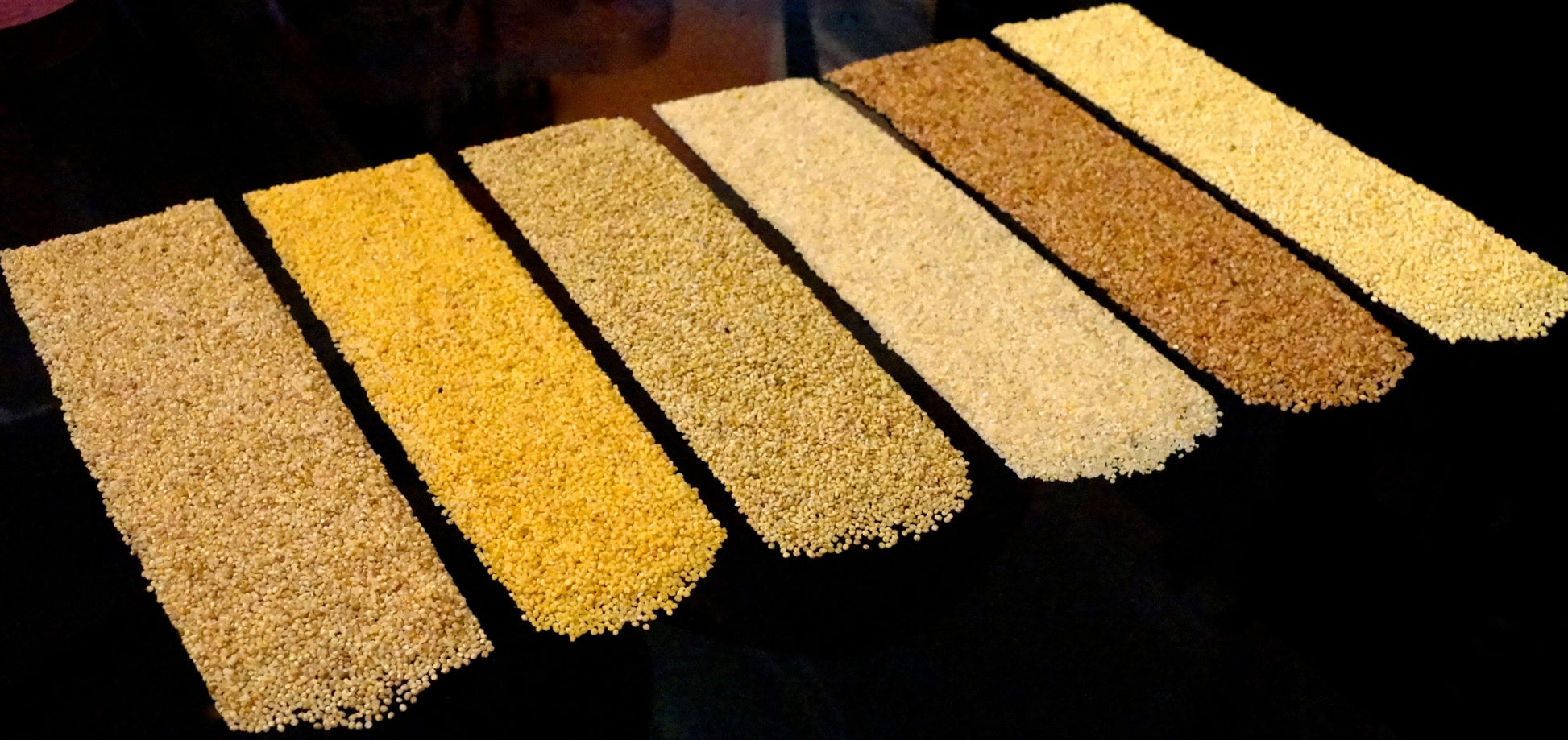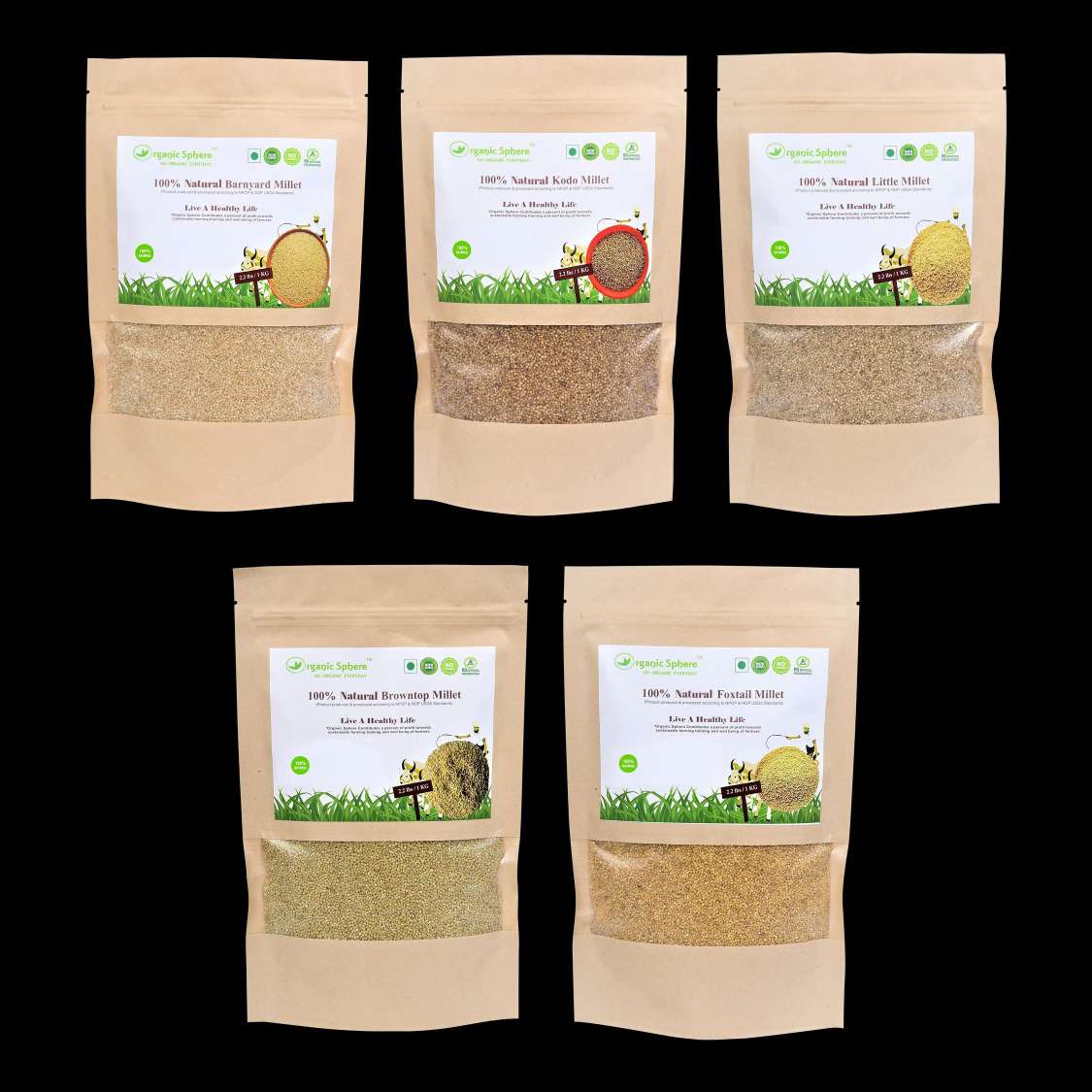 Buchi Method Processed Siridhanya/Millets(20 lb each)
Sale price
$488.00
Regular price
Benefits of Choosing Buchi-Processed Unpolished Millets (Kodo, Little, Barnyard, Foxtail, and Browntop)
Preservation of Natural Nutrients: The Buchi method emphasizes the retention of the inherent qualities of millets. Unlike many mechanical processes, this technique strives to keep the nutritious layers of the grain intact, offering you nature's best.

Contribution to a Balanced Diet: Incorporating unpolished millets processed through the Buchi method can add both soluble and insoluble fibers to your diet. Dietary fiber plays a role in maintaining digestive health. Moreover, the soluble fiber in millets has been acknowledged for its potential benefits related to heart health, although outcomes can differ from person to person.

Community Empowerment: More than just a technique, the Buchi method carries socio-economic significance. Adopting this approach means fostering growth in rural areas, especially for women, by providing them with job opportunities and skill enhancement programs.

Commitment to the Environment: Choosing Buchi-processed millets underscores an eco-conscious decision. It's a pledge to minimize ecological impact and promote sustainable agricultural and processing practices.

A Holistic Approach to Food: Embracing Buchi-processed unpolished millets isn't just about diet—it's about endorsing a holistic vision that integrates rural employment, sustainable agriculture, and community upliftment.
Note: It's essential to seek guidance from health professionals or nutritionists regarding specific health or dietary recommendations. The above-stated benefits are based on generalized knowledge and shouldn't supersede expert advice.
Buchi Method Processed Siridhanya/Millets(20 lb each)
Sale price
$488.00
Regular price