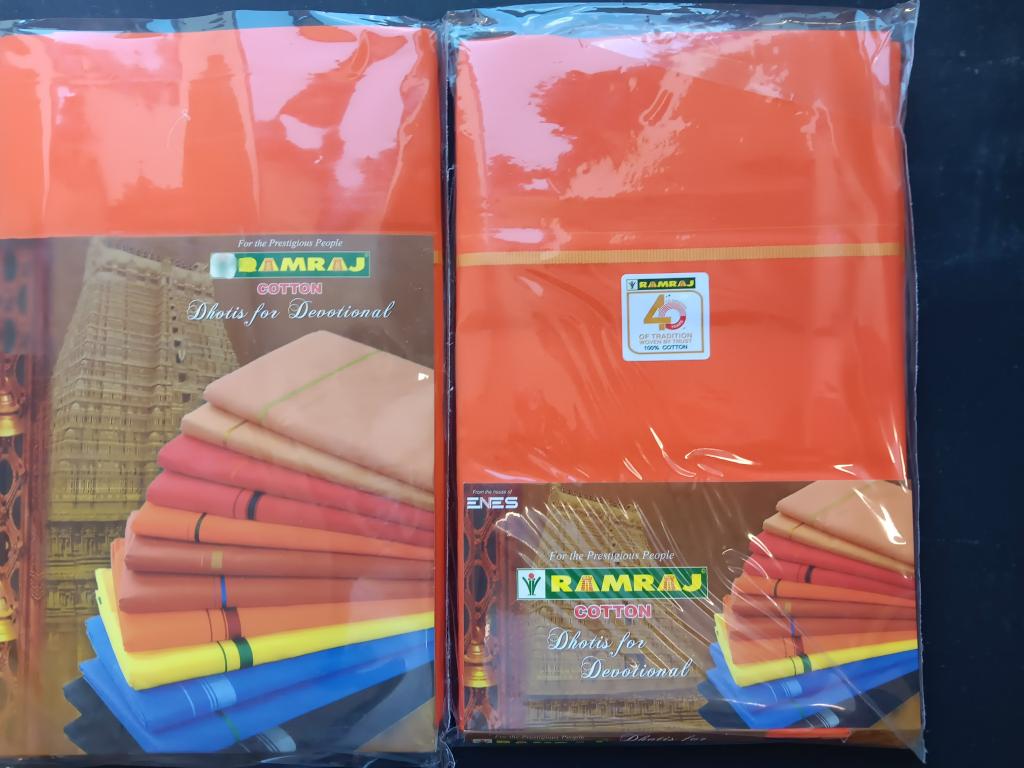 Devotional Dhoti from Ramraj - Saffron Color
Sale price
$25.00
Regular price
Devotional Dhoti from Ramraj - Saffron Color
---
Overview: Immerse yourself in devotion and spirituality with the Saffron Colored Devotional Dhoti from Ramraj. The saffron color symbolizes purity, spirituality, and divinity, making it the perfect attire for all your spiritual and religious occasions.
---
Key Features:
Sacred Saffron: The dhoti's saffron color holds significant spiritual meaning, representing purity and divinity and enhancing the spiritual ambiance of your religious engagements.

Premium Quality Fabric: Made with high-quality materials, the dhoti ensures lasting comfort and durability, allowing you unrestricted movement and the freedom to engage in various spiritual activities with ease.

Elegant Design: This dhoti exhibits a timeless and elegant design that resonates with traditional values and cultural heritage, helping you feel more connected to your roots and spirituality.

All-Season Wear: The breathable and lightweight fabric makes this dhoti suitable for all seasons, providing comfort and ease throughout the year.

Convenient Maintenance: Designed for regular use, the dhoti is easy to clean and maintain, ensuring it remains in excellent condition even after frequent wear.
---
Size and Fit: Available in various sizes, the Devotional Dhoti from Ramraj offers a superior fit and exceptional comfort, ensuring you look your spiritual best at every occasion.
---
Conclusion: Enhance your spiritual attire with the Saffron Colored Devotional Dhoti from Ramraj. Its vibrant color, comfortable fabric, and classic design combine to create a garment that not only adds to the spiritual atmosphere but also reflects your devotion and faith. Choose the Devotional Dhoti for a seamless blend of comfort, tradition, and spirituality.
Devotional Dhoti from Ramraj - Saffron Color
Sale price
$25.00
Regular price