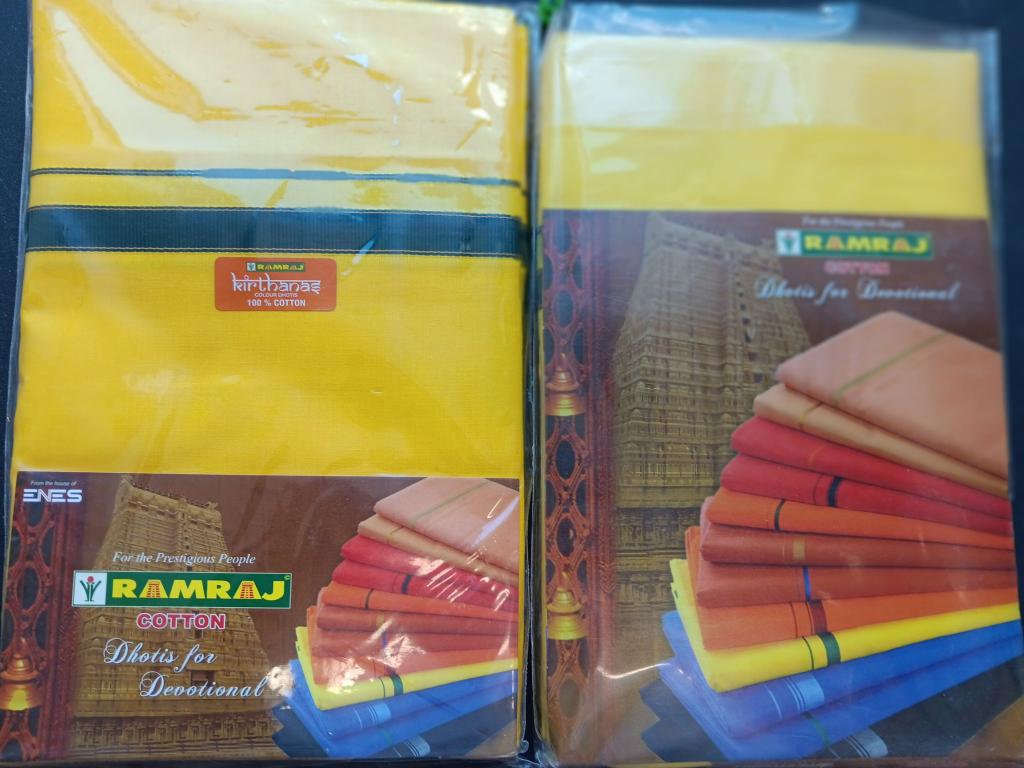 Devotional Dhoti from Ramraj - Yellow Color
Sale price
$25.00
Regular price
Devotional Dhoti from Ramraj - Yellow Color
---
Overview: Emanate spiritual grace with the Devotional Dhoti from Ramraj, presented in a serene yellow hue. Ideal for religious occasions and spiritual gatherings, this dhoti embodies purity and devotion, allowing you to connect with your spiritual side in comfort and style.
---
Key Features:
Spiritual Hue: The dhoti's gentle yellow color symbolizes knowledge and learning, setting a perfect tone for prayer, meditation, and religious ceremonies.

Comfortable Fabric: Crafted from high-quality cotton, this dhoti ensures utmost comfort, allowing you to move freely and engage in devotional activities with ease.

Traditional Elegance: The Devotional Dhoti carries a traditional appeal with its simple yet elegant design, making you feel connected to your roots during every wear.

Versatile Use: Suitable for all seasons, this dhoti is a versatile addition to your wardrobe, ideal for various spiritual and religious occasions.

Easy Maintenance: The dhoti's durable material ensures it withstands regular wear and wash, making it a practical choice for frequent use.
---
Size and Fit: Available in multiple sizes, the Devotional Dhoti from Ramraj promises a perfect fit and fall, ensuring you look polished and graceful in your spiritual attire.
---
Conclusion: Embrace spiritual tranquility and traditional elegance with the yellow Devotional Dhoti from Ramraj. Its comfortable fabric and classic design ensure you can fully engage in every spiritual journey with peace and comfort. Elevate your devotional experience with this beautiful and meaningful garment.
Devotional Dhoti from Ramraj - Yellow Color
Sale price
$25.00
Regular price