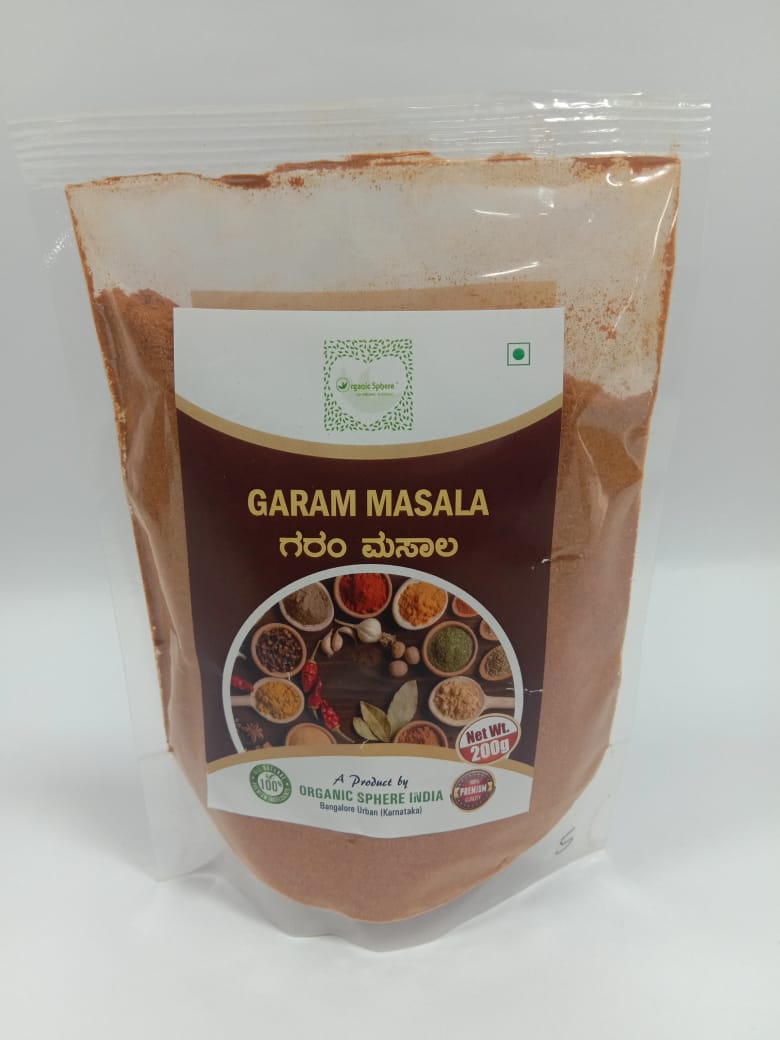 Sale price
$8.99
Regular price
Nothing summons the essence of India and Indian cuisine like this homemade Garam Masala. This classical blend of ground species used widely in Indian dishes as well as Nepalese, Afghan, Pakistani or Bangladeshi cuisine, and it is intended to bring out the aroma and flavour as well as serving as ground. This mix has a place in every kitchen and every chef or foodie's heart. This mix can be used alone or with other seasonings. It combines a unique blend of well known organic ingredients to create the soul of Garam Masala, such as whole black peppercorns, cumin seeds, coriander seeds or fennel. And this melange is brought to life and turned into this magnificent melange via clove, nutmeg, fenugreek and cardamom. This versatile assortment can be used in your favorite dhal or paneer recipes or even to spice up grilled veggies, a home made nan or bread, salads, soups as well as some desserts. Garam Masala will give a twist to your old time recipes as well as your classical Indian specialties.
Ingredients (All are 100% Organic Ingradients)
50 Grams Cumin seeds (Jeera)
50 Grams Cardamom (Elaichi) Pods/Seeds
30 Grams Coriander (Dhania) Seeds
30 Grams Whole Black Peppercorns
20 Grams Fennel seeds (Saunf)
10 Grams Cinnamon Stick (Dalchini)
10 Grams Bay leaves (tej patta)
10 Grams Dry ginger powder
To begin making the Garam Masala Powder, we will first get all the ingredients together and ready.
Preheat a skillet on medium heat and roast all the ingredients together except the ginger powder, on low to medium heat until you can smell the aromas coming through.
Make sure you keep stirring continuously, so the spices don't get burnt.
Once the spices are roasted well (about 4 to 5 minutes), turn off the heat and allow it to cool.
Once the spices are cooled down, using a Food Grinder, make a fine powder of the spices.
The Garam Masala Powder is now ready.
Store the Garam Masala in an airtight glass jar and use as and when required.
For longer shelf like, you can freeze the bottle and use it as desired.
Keywords
: Indian cuisine, Indian dishes, species, Garam Masala, mix, blend, recipes, Indian recipes, organic ingredients
Garam Masala - Home Made
Sale price
$8.99
Regular price