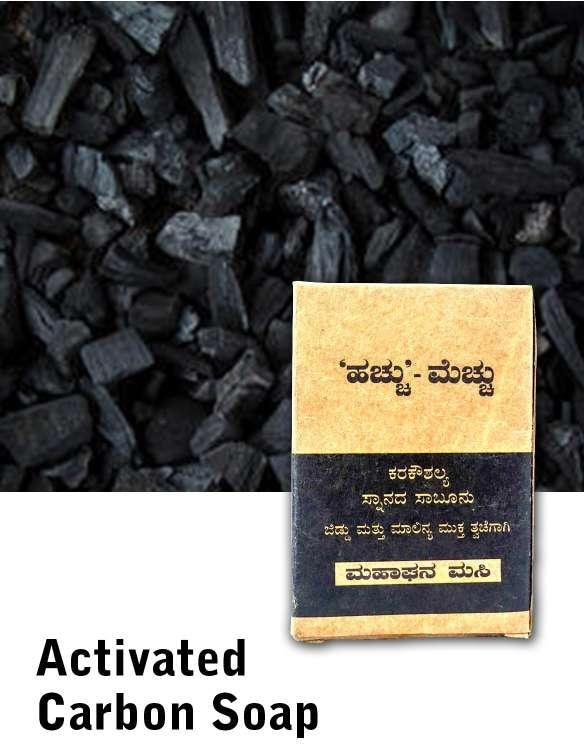 Handmade Activated Charcoal Soap(90g) - Pack Of 12
Sale price
$35.77
Regular price
🌿 Immerse Yourself in Pure Luxury with Handmade Activated Charcoal Soap (90g) - Pack Of 12 🌿
Discover a realm of indulgence and rejuvenation with our Handmade Activated Charcoal Soap. Crafted with care and infused with the finest natural ingredients, this exquisite soap collection offers you a cleansing experience like no other. Each bar is meticulously handcrafted to ensure that you not only cleanse your skin but also pamper it with the goodness of activated charcoal.
Benefits:
Activated Charcoal Brilliance: Our soap harnesses the power of activated charcoal, drawing out impurities, toxins, and excess oils from your skin, leaving it feeling refreshed and revitalized.

Handmade Craftsmanship: Every bar is lovingly handmade, ensuring the utmost attention to detail and quality. This artisanal approach guarantees a soap that's not only effective but also a work of art.

Gentle Cleansing: Despite its deep-cleansing abilities, our activated charcoal soap is gentle on your skin. It purifies without stripping away natural oils, maintaining a healthy balance and a radiant glow.

Invigorating Aromatherapy: Infused with subtle and invigorating fragrances, our soap turns your daily shower into a luxurious spa-like experience. Let the enchanting scents transport you to a world of relaxation.
🛁 Elevate Your Skincare Ritual:
Detoxifying Daily Cleanse: Start your day by lathering up with our activated charcoal soap. Let the charcoal work its magic as it cleanses and detoxifies your skin, setting the tone for a fresh beginning.

Pampering Face Ritual: Extend the luxury to your face. Gently massage the charcoal-infused suds onto your face to unclog pores and reveal a brighter, smoother complexion.

Post-Workout Revival: After a rigorous workout, treat yourself to a shower that not only cleanses your body but also rejuvenates your senses. The activated charcoal will wash away sweat and grime, leaving you feeling renewed.

Relaxing Wind-Down: Wind down in the evening with a soothing shower. Let the calming aroma of our soap envelope you, washing away the stress of the day and preparing you for a restful night's sleep.

Perfect Gifting: Our Handmade Activated Charcoal Soap makes for an exceptional gift. Share the luxury and self-care with your loved ones, letting them experience the joy of pristine skin.
🌟 Elevate Your Self-Care Experience:
Embrace the luxury of Handmade Activated Charcoal Soap. Elevate your skincare routine, nurture your skin – ORDER NOW and immerse yourself in the fusion of nature and indulgence in every shower. Your journey to radiant, revitalized skin begins here! 🌟
Handmade Activated Charcoal Soap(90g) - Pack Of 12
Sale price
$35.77
Regular price