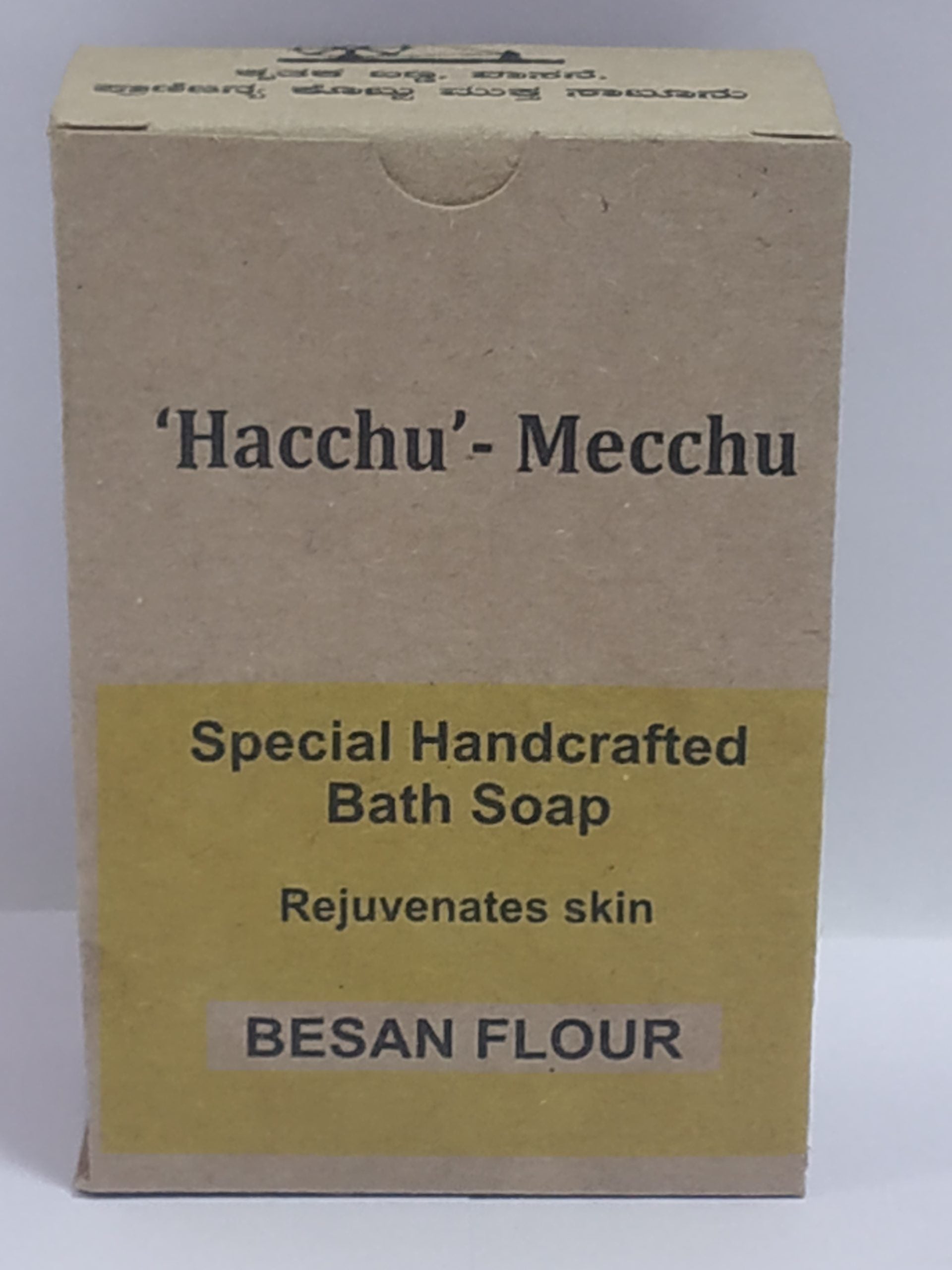 Handmade Besan/Gram Flour Soap(90g) - Pack of 12
Sale price
$35.77
Regular price
🌾 Indulge in Nature's Bounty with Handmade Besan/Gram Flour Soap (90g) - Pack of 12! 🌾
Unveil a world of gentle indulgence for your skin with our Handmade Besan/Gram Flour Soap. Crafted with care and expertise, this pack of 12 artisanal soaps brings you the timeless goodness of natural ingredients blended harmoniously to cleanse, nourish, and rejuvenate your skin.
Features:
🌼 Nurturing Craftsmanship: Each bar of our Handmade Besan/Gram Flour Soap is meticulously handcrafted to ensure a luxurious and soothing experience. The delicate process ensures that every soap embodies the perfect blend of nature and artistry.
🌿 Pure Gram Flour Enrichment: Infused with the purity of gram flour (besan), our soap provides a gentle yet effective cleanse, removing impurities while retaining the skin's natural moisture balance.
🌸 Wholesome Skincare: Experience the benefits of a soap that embraces the age-old goodness of gram flour. Rich in essential nutrients, our soap can help promote healthy-looking skin and provide a revitalizing glow.
🍃 Nourishing Aromatherapy: The subtle, natural fragrance of our Handmade Besan/Gram Flour Soap adds an element of relaxation to your skincare routine. Let the calming aroma transport you to a serene, tranquil realm.
Benefits:
🌾 Gram Flour Brilliance: Gram flour, a cherished ingredient known for its exfoliating properties, gently buffs away dead skin cells, leaving your skin feeling velvety soft and rejuvenated.

🍯 Nourishing Moisture: The soap's formulation helps maintain your skin's moisture barrier, preventing dryness and promoting supple, healthy skin.

🌼 Soothing Cleansing: Say goodbye to harsh chemicals. Our soap offers a naturally gentle cleansing experience, making it suitable for various skin types, including sensitive skin.
Experience the Transformation:
🛁 Savor Every Shower: Elevate your daily skincare routine with a touch of luxury. Our Handmade Besan/Gram Flour Soap creates a luxurious lather that envelops your senses, turning every shower into a pampering experience.
🌺 Radiant Glow: With regular use, you may notice your skin's natural radiance being restored, as the gentle exfoliation helps unveil a fresher, brighter complexion.
🌟 A Gift of Wellness: Share the gift of wholesome skincare with friends and family. Our pack of 12 soaps makes for a thoughtful and delightful present, perfect for any occasion.
Embrace the Essence of Nature:
Elevate your skincare regimen to new heights with our Handmade Besan/Gram Flour Soap. Rediscover the joy of nurturing your skin with the richness of natural ingredients. Transform your everyday routine into a spa-like experience, celebrating the beauty that nature provides.
🌼 Elevate Your Skincare Journey: Energize your skin, indulge in nature's embrace – ORDER NOW and experience the fusion of purity and luxury in every bar. Your journey to radiant, revitalized skin begins here! 🌼
Handmade Besan/Gram Flour Soap(90g) - Pack of 12
Sale price
$35.77
Regular price