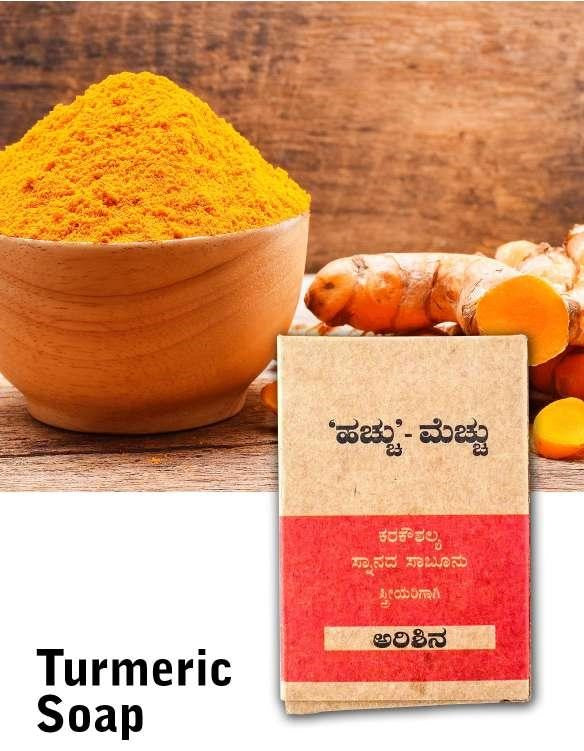 Handmade Turmeric Soap(90g)
Sale price
$2.99
Regular price
🌞 Experience the Radiance of Handmade Turmeric Soap (90g) 🌾
Uncover a realm of nourishing luxury with our Handmade Turmeric Soap, where the essence of nature meets the indulgence of self-care. Introducing our meticulously crafted Handmade Turmeric Soap – the ultimate choice for those seeking the perfect blend of purity and pampering. Crafted with care, this exquisite soap bar is a sensory delight that elevates your daily bathing routine.
Benefits:
🌿 Enriched with Nature's Glow: Our Handmade Turmeric Soap harnesses the power of turmeric, a natural treasure revered for its antioxidant and skin-loving properties.
🌼 Crafted with Precision: Each soap bar is lovingly handcrafted, ensuring the perfect fusion of nourishing ingredients and gentle cleansing.
🌸 Radiant Skin Awaits: Turmeric is known for its potential to promote a healthy complexion, leaving your skin with a natural, vibrant glow.
🍃 Gently Cleansing: Let the gentle lather cleanse away impurities, while the earthy aroma uplifts your senses and provides a serene bathing experience.
🛁 Soothe and Renew: Immerse yourself in the soothing touch of turmeric, allowing it to rejuvenate your skin and leave you feeling refreshed.
🌼 Discover the Beauty of Turmeric-infused Self-Care:
Turmeric Bliss Facial Cleanse: Indulge in a daily ritual with our Handmade Turmeric Soap, allowing the gentle touch of turmeric to cleanse and pamper your face.
Golden Glow Body Revival: Treat your body to a luxurious bathing experience, as the soap's turmeric essence helps reveal your skin's natural radiance.
Turmeric Tranquility Bath: Elevate your bath time to a realm of relaxation and rejuvenation with the calming presence of turmeric.
Nurturing Hand Wash: Let your hands soak in the nourishing embrace of turmeric, leaving them soft, clean, and beautifully cared for.
Turmeric-infused Gift of Care: Share the gift of self-care by treating your loved ones to the luxurious experience of our Handmade Turmeric Soap.
🌱 Embrace the Essence of Turmeric Luxury:
Immerse yourself in the natural opulence of Handmade Turmeric Soap. Elevate your skincare routine, rejuvenate your senses – ORDER NOW and experience the fusion of nature and self-indulgence in every bathing moment. Your journey to radiant, cared-for skin begins here! 🌞
Handmade Turmeric Soap(90g)
Sale price
$2.99
Regular price