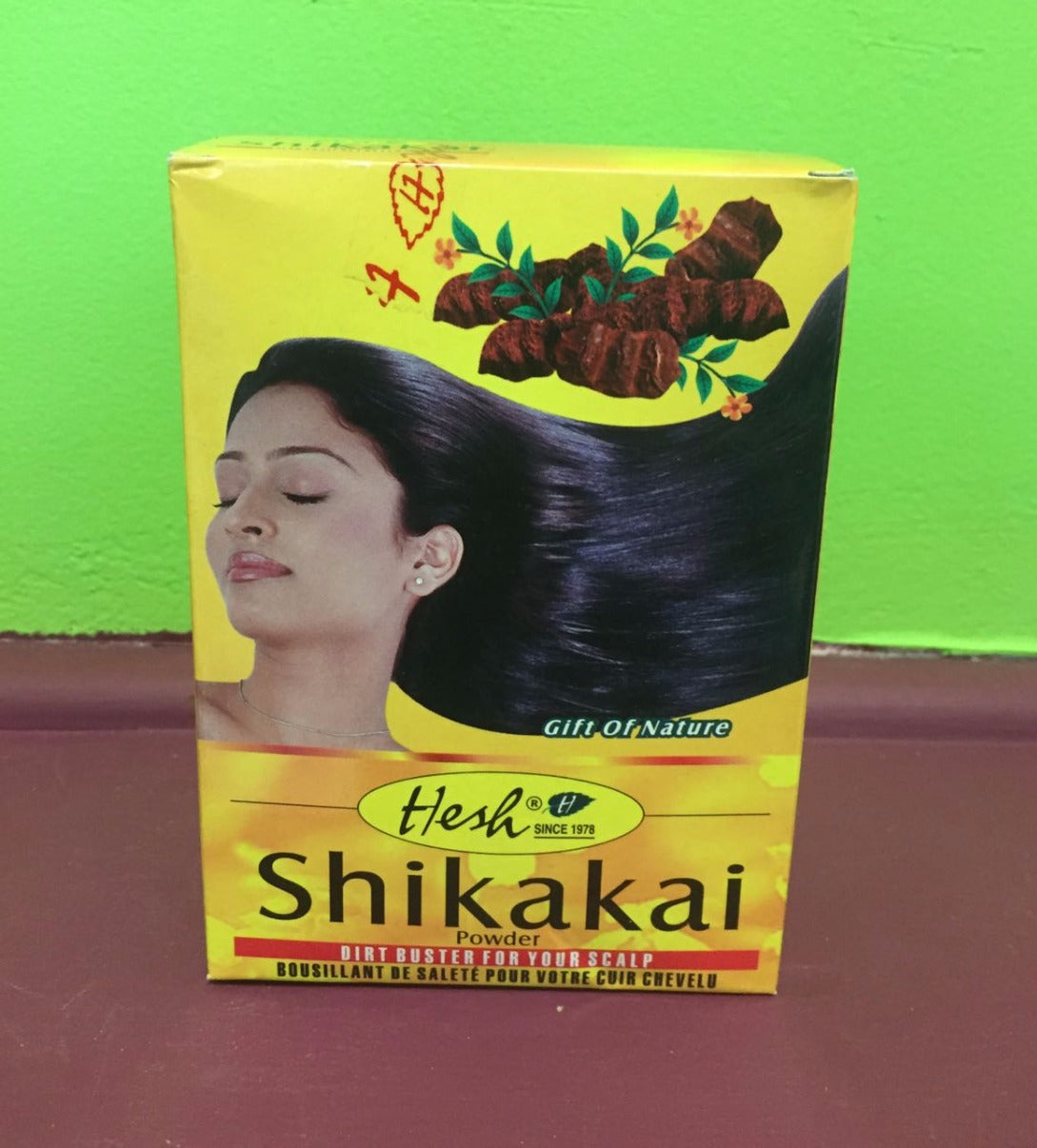 Sale price
$3.99
Regular price
🌿 Embrace the Essence of Nature's Bounty with Hesh Shikakai 🌿
Unveil a world of wholesome indulgence with our 100% Natural Shikakai Powder, where nature's purity meets nourishing care. Introducing our premium Hesh Shikakai Powder – the ultimate choice for those seeking not only luscious locks but also a revitalizing hair care experience. Sourced from the finest shikakai pods, this exquisite powder is a treasure trove of botanical goodness, meticulously prepared to transform your hair care routine.
Benefits:
🌿 Rediscover Authentic Hair Care: Our Shikakai Powder is a true celebration of traditional hair care wisdom. Derived from the Acacia concinna plant, it's been cherished for generations for its cleansing and strengthening properties.
🌱 Nourish Your Mane Naturally: Packed with natural saponins and micronutrients, shikakai gently cleanses your hair without stripping away its natural oils, leaving your locks luxuriously voluminous and brilliantly shiny.
🌾 Unveil the Secret to Gorgeous Hair: Shikakai is renowned for promoting hair growth, preventing dandruff, and maintaining a healthy scalp. Experience the bliss of strong, radiant hair with our authentic shikakai formulation.
How to Use:
🌸 Mixing Magic: Blend the Hesh Shikakai Powder with water to create a smooth paste. Let it sit for a few minutes to allow the herbal magic to infuse.
🚿 Shower Serenity: Apply the paste to wet hair, gently massaging your scalp and working it through the lengths. Revel in the herbal aroma and the soothing sensation.
💆‍♀️ Let Nature Nurture: Allow the nourishing goodness to penetrate for a few minutes before rinsing. Feel the natural silkiness as you wash it out.
🌟 Shine Bright: Witness the transformation – hair that's not just cleansed, but truly revitalized. Experience the magic of nature's touch.
🌼 Enrich Your Hair Care Ritual:
Shikakai Herbal Infusion: Elevate your shikakai experience by infusing it with your favorite herbs like hibiscus petals or aloe vera for added hair-loving benefits.
Shikakai & Amla Hair Mask: Combine Hesh Shikakai Powder with Amla (Indian Gooseberry) for a potent hair mask that fortifies and rejuvenates from root to tip.
Shikakai Elixir Scalp Massage: Create a nourishing scalp elixir by blending shikakai with essential oils. Treat yourself to a calming massage for a harmonious hair and scalp.
🌿 Dive into the world of natural hair care, and elevate your hair care routine with the goodness of Hesh Shikakai. Experience the fusion of tradition and modern wellness, and embrace the vibrant beauty of your hair – ORDER NOW to embark on your journey to healthy, revitalized hair! Your path to luscious locks starts here! 🌿
Hesh Shikakai
Sale price
$3.99
Regular price