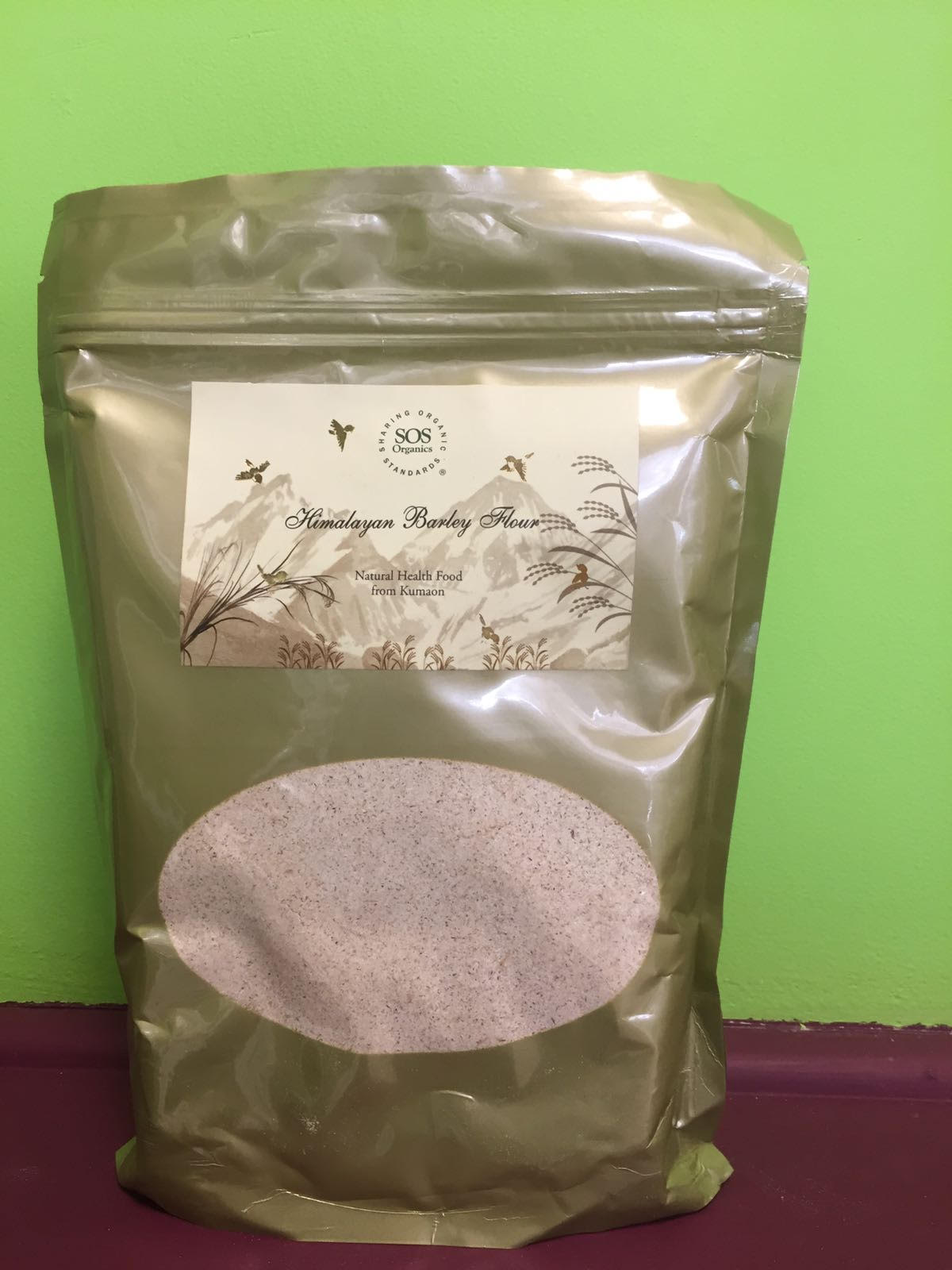 Sale price
$3.99
Regular price
Introducing Our Premium Himalayan Barley Flour: Elevate Your Culinary Journey!
Himalayan Barley Flour is a rich cereal grain that is grown under natural conditions in the Kumaon. Roasted barley grains are cold ground in a slow moving stone mill thereby preserving all the nutrients. Barley is rich in fiber and zinc and can be mixed together with other flours to make delicious and healthy breads, rotis and biscuits.
Benefits:
Nutrient-Rich Goodness: Packed with essential vitamins, minerals, and dietary fiber, our barley flour nurtures your body from the inside out.
Gut Health Ally: Promotes digestion and supports a healthy gut microbiome, enhancing overall well-being.
Gluten-Friendly: A wholesome alternative for gluten-sensitive individuals, offering the same delightful texture and flavor without the gluten.
Energy Boost: Sustain your energy levels throughout the day, thanks to the slow-release carbohydrates found in each serving.
Versatile Cooking: Elevate your recipes by incorporating our barley flour into baked goods, smoothies, soups, and more.
Recipes:
Hearty Barley Bread: Enjoy a rustic loaf that combines the goodness of barley flour with a delightful, nutty flavor.
Creamy Barley Porridge: Start your day with a creamy, wholesome breakfast that fuels you with enduring energy.
Barley Pancakes: Indulge in guilt-free pancakes, light and fluffy, while savoring the nutty undertones of Himalayan barley.
Unleash the Himalayan Goodness! Elevate your culinary creations with our Himalayan Barley Flour. Embark on a journey of flavor, nutrition, and gastronomic delight. Order now and experience the Himalayas in every dish!
Himalayan Barley Flour
Sale price
$3.99
Regular price