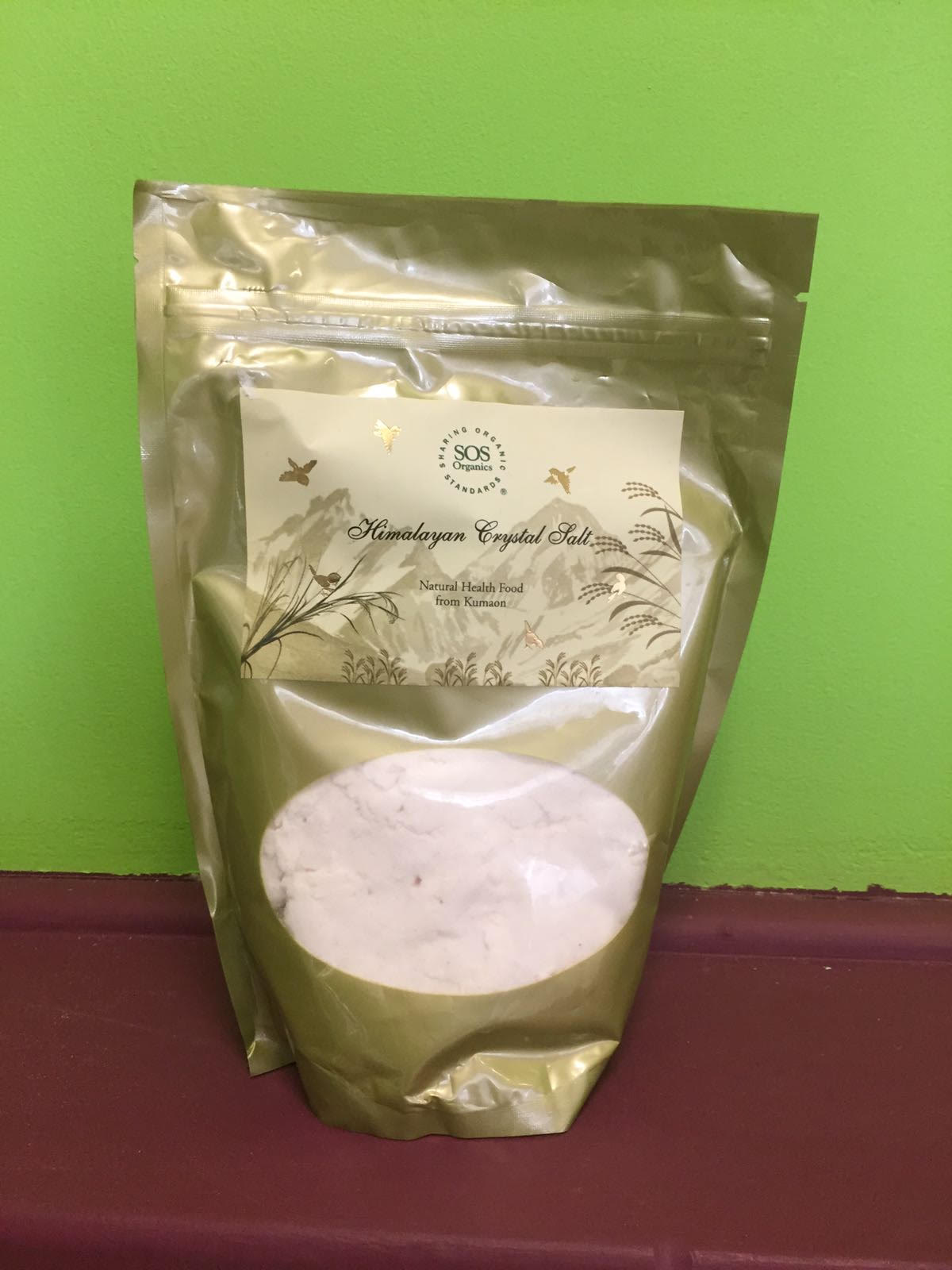 Sale price
$5.99
Regular price
Discover the Essence of Wellness with Himalayan Crystal Salt!
Himalayan crystal salt has matured over the past 250 million years under intense tectonic pressure in an environment that's free of toxins and impurities. Even better, this form of salt contains about 80 natural minerals and elements used by the human body.

Benefits:
Mineral-Rich Goodness: Packed with 84 trace minerals, our salt supports optimal bodily functions and electrolyte balance.
Detoxify Naturally: Purify your body as the salt's minerals help eliminate toxins, promoting overall well-being.
Balances pH Levels: Alkalize your body and restore its natural pH, fostering a harmonious internal environment.
Enhances Hydration: Enjoy improved hydration at a cellular level, promoting skin health and vibrant energy.
Culinary Perfection: Elevate your dishes with the unique depth of flavor and subtle crunch this salt adds.
Spa-Like Baths: Indulge in luxurious salt baths for relaxation, soft skin, and soothing muscle relief.
Recipes:
Himalayan Salt Roasted Veggies: Elevate your vegetables' taste with a sprinkle of salt before roasting for an unmatched burst of flavor.
Mineral-Infused Smoothies: Boost your smoothies with a pinch of salt, balancing flavors and replenishing vital minerals.
Salted Dark Chocolate Delight: Create a mouthwatering dessert by pairing our salt with rich dark chocolate for a divine sweet-savory combo.
Experience the transformative power of Himalayan Crystal Salt today. Elevate your wellness journey with every sprinkle. Rediscover the purity of nature's gift and embrace a healthier lifestyle. Order Now!
Himalayan Crystal Salt
Sale price
$5.99
Regular price