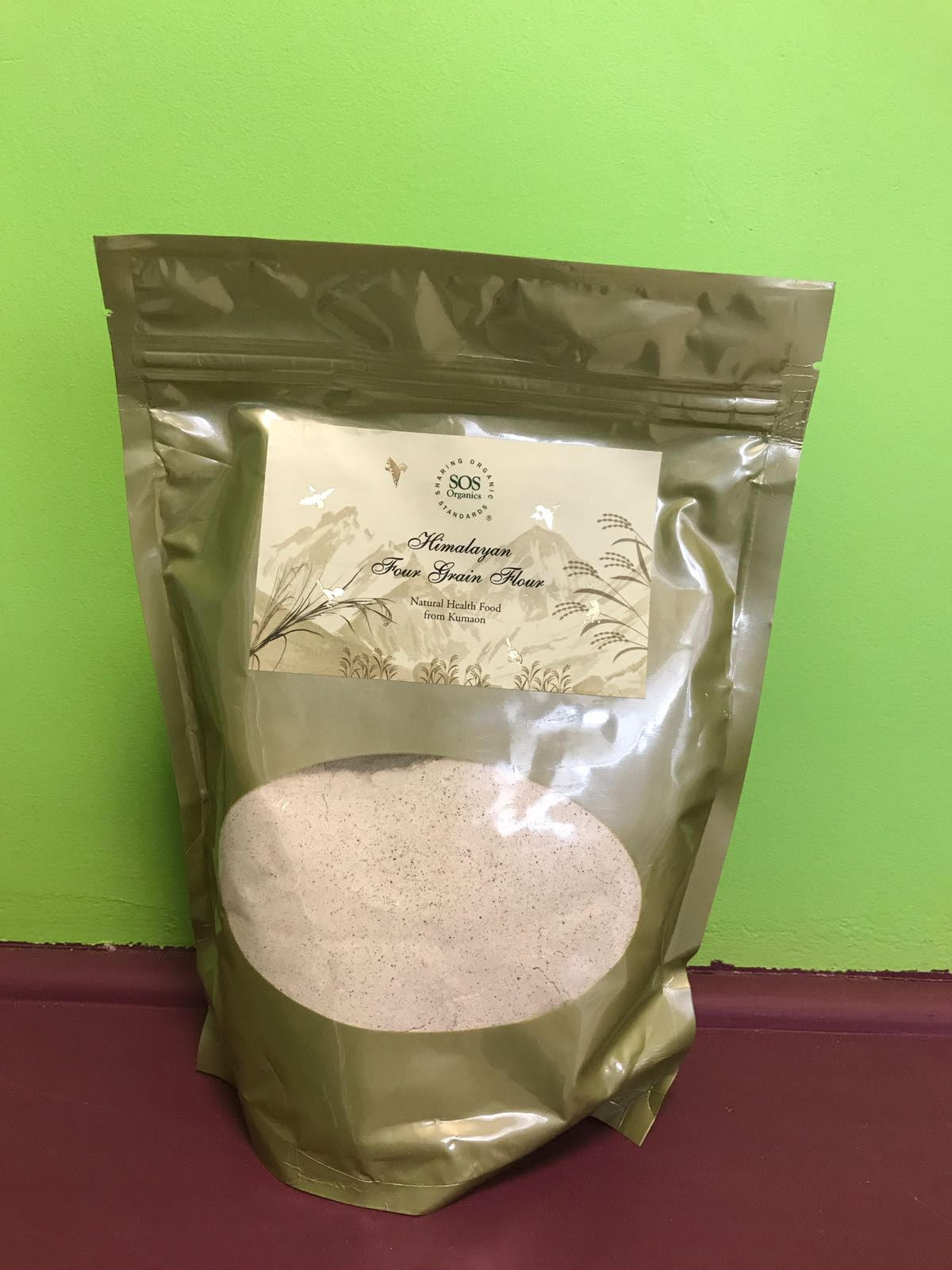 Himalayan Four Grain Flour
Sale price
$3.79
Regular price
Elevate Your Baking with Himalayan Four Grain Flour!
Himalayan Four Grain flour preserving all the nutrients of the valuable grain and consist of a delicious blend of Himalayan Wheat flour, roasted Amaranth flour, Madhira (Barnyard Millet) flour and Madua (Finger Millet) flour.
Benefits:
Nutrient Powerhouse: Packed with essential vitamins, minerals, and protein for a nourishing diet.
Gluten-Free Goodness: Perfect for those with gluten sensitivities or seeking a healthier alternative.
Rich Flavor Profile: Enjoy a subtle nuttiness that adds depth to your baked goods.
Balanced Textures: Delivers a delightful blend of softness and structure to your creations.
Versatile Performance: Ideal for bread, muffins, pancakes, and more - let your creativity shine!
Recipes:
Wholesome Quinoa Pancakes: Start your day with fluffy pancakes infused with the goodness of quinoa.
Hearty Amaranth Bread: Create a hearty, gluten-free bread with a tender crumb using amaranth's magic.
Millet Blueberry Muffins: Indulge in guilt-free treats by baking millet-studded blueberry muffins.
Nutty Buckwheat Waffles: Elevate your brunch game with nutty waffles that boast buckwheat's unique flavor.
Embark on a culinary journey with Himalayan Four Grain Flour today. Elevate your baking, health, and taste experiences. Unleash your creativity in the kitchen – order now and redefine your recipes!
Himalayan Four Grain Flour
Sale price
$3.79
Regular price