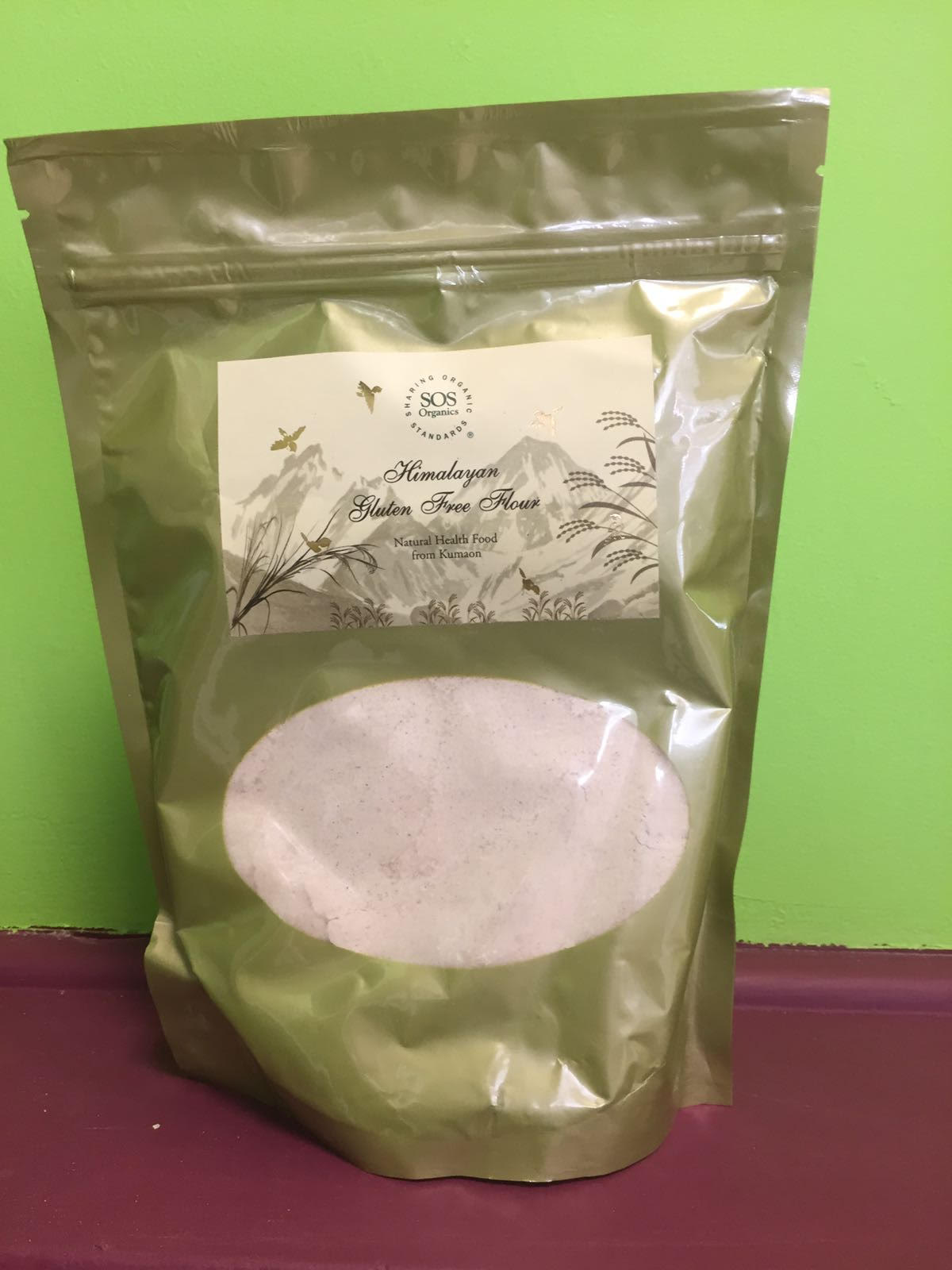 Himalayan Gluten Free Flour
Sale price
$3.99
Regular price
🌾 Introducing Himalayan Gluten-Free Flour: Where Wholesome Goodness Meets Delectable Flavor 🌾
Unveil a world of culinary delight with our Himalayan Gluten-Free Flour – a true masterpiece where purity harmonizes with exquisite taste. Crafted for health-conscious connoisseurs who demand both flavor and nourishment, this flour is your gateway to a new level of culinary excellence.
Benefits:
Purity Preserved: Our unprocessed flour retains the wholesome goodness of the Himalayan grains, ensuring every bit of nutrition is captured in your creations.
Nutrient-Rich Powerhouse: Packed with essential nutrients, our gluten-free flour is a wellspring of vitality. It's naturally high in fiber, promoting balanced digestion and aiding in maintaining optimal cholesterol levels.
Texture Optimization: For culinary perfection, let our Himalayan Gluten-Free Flour rest in your recipes. Allow it to soak up moisture for 15-20 minutes, ensuring your baked goods emerge with the ideal texture and taste.
Cooking Elegance: Achieve culinary excellence by using our flour as a base for your creations. A ratio of 1:1.25 (flour to liquid) works wonders, and a pinch of your favorite seasoning will elevate your dishes to new heights.
🍞 Explore the Possibilities with Our Himalayan Gluten-Free Flour:
Golden Quinoa Bread: Savor the nutty goodness of quinoa blended flawlessly with our gluten-free flour. Bake up a golden loaf that's as visually stunning as it is delicious.

Savory Chickpea Pancakes: Elevate your mornings with protein-packed chickpea pancakes. Our flour's earthy undertones complement the savory profile, creating a breakfast sensation.

Decadent Chocolate Avocado Muffins: Indulge guilt-free in moist, chocolatey muffins enriched with the goodness of avocados. Our gluten-free flour ensures each bite is a symphony of flavors.

Wholesome Vegetable Quiche: Elevate your brunch game with a vegetable quiche that boasts a delicate, flaky crust. Our flour's authenticity lends a rustic touch to this classic dish.

Delicate Almond Tea Cake: Craft an almond tea cake that's both tender and rich. Our gluten-free flour ensures a delicate crumb that perfectly complements the nutty notes.
🍴 Embark on a Journey of Culinary Excellence:
Elevate your cooking experience with Himalayan Gluten-Free Flour. Redefine health-conscious indulgence, enrich your meals – ORDER NOW, and witness the seamless fusion of purity and flavor in every bite. Your path to a more nourished lifestyle begins here!
Himalayan Gluten Free Flour
Sale price
$3.99
Regular price