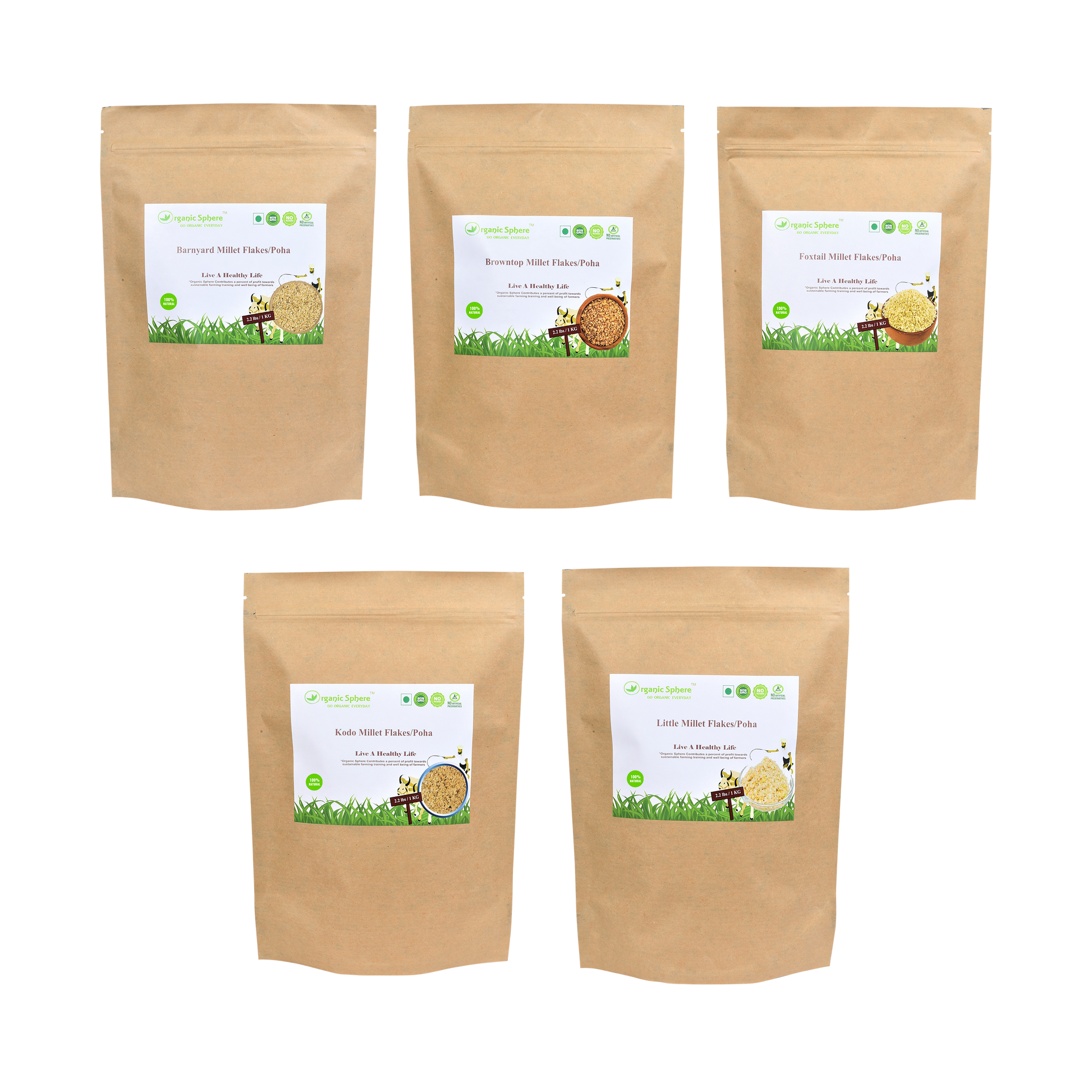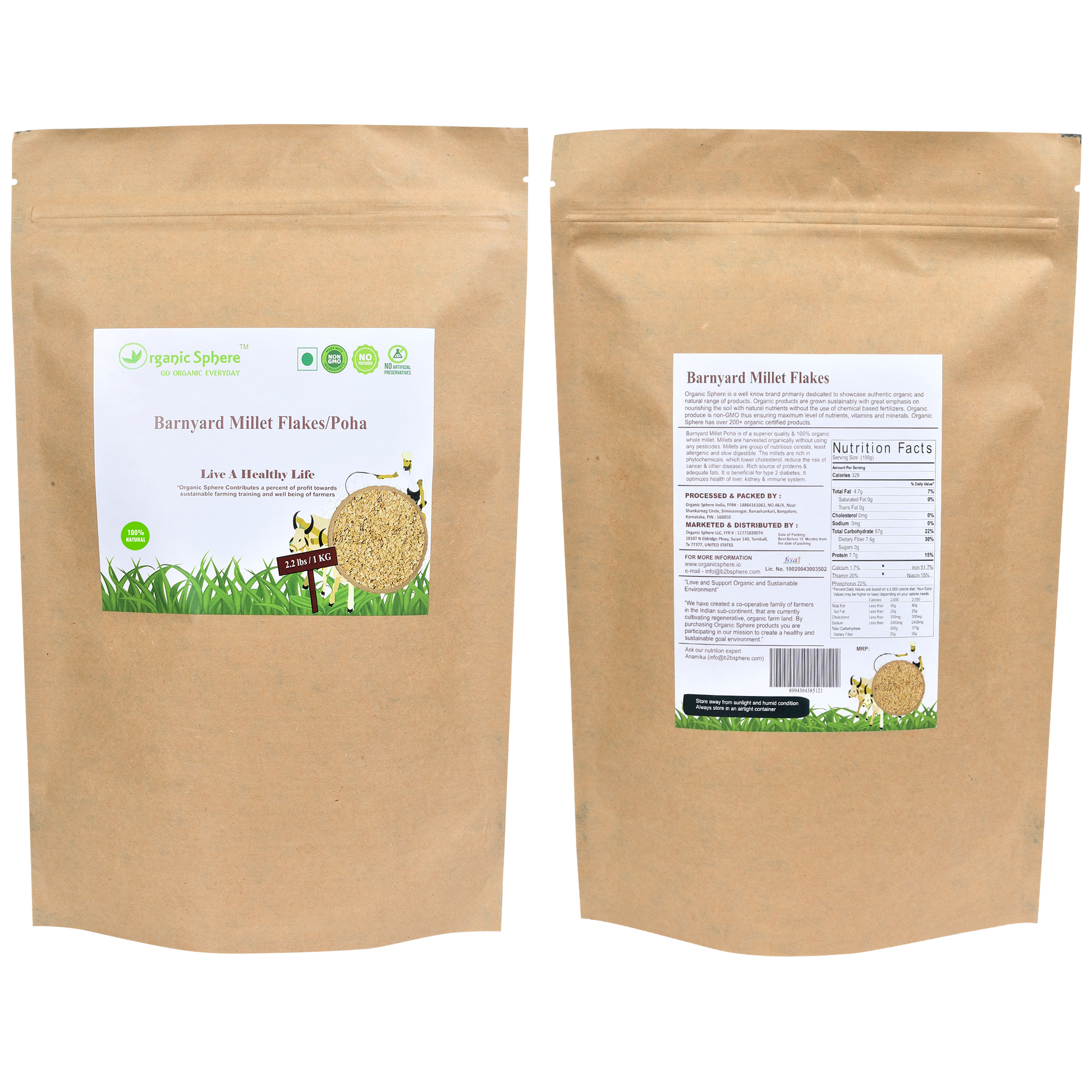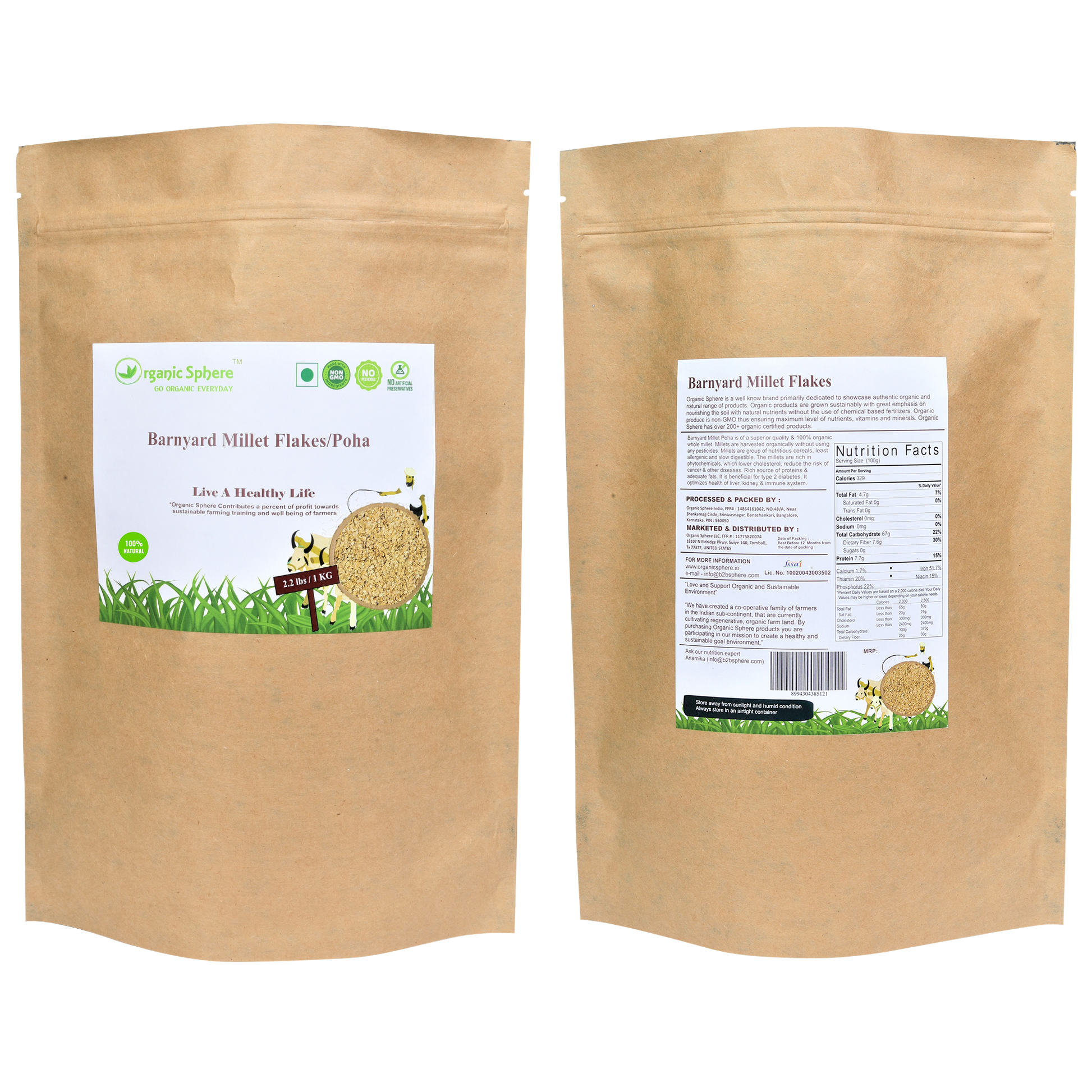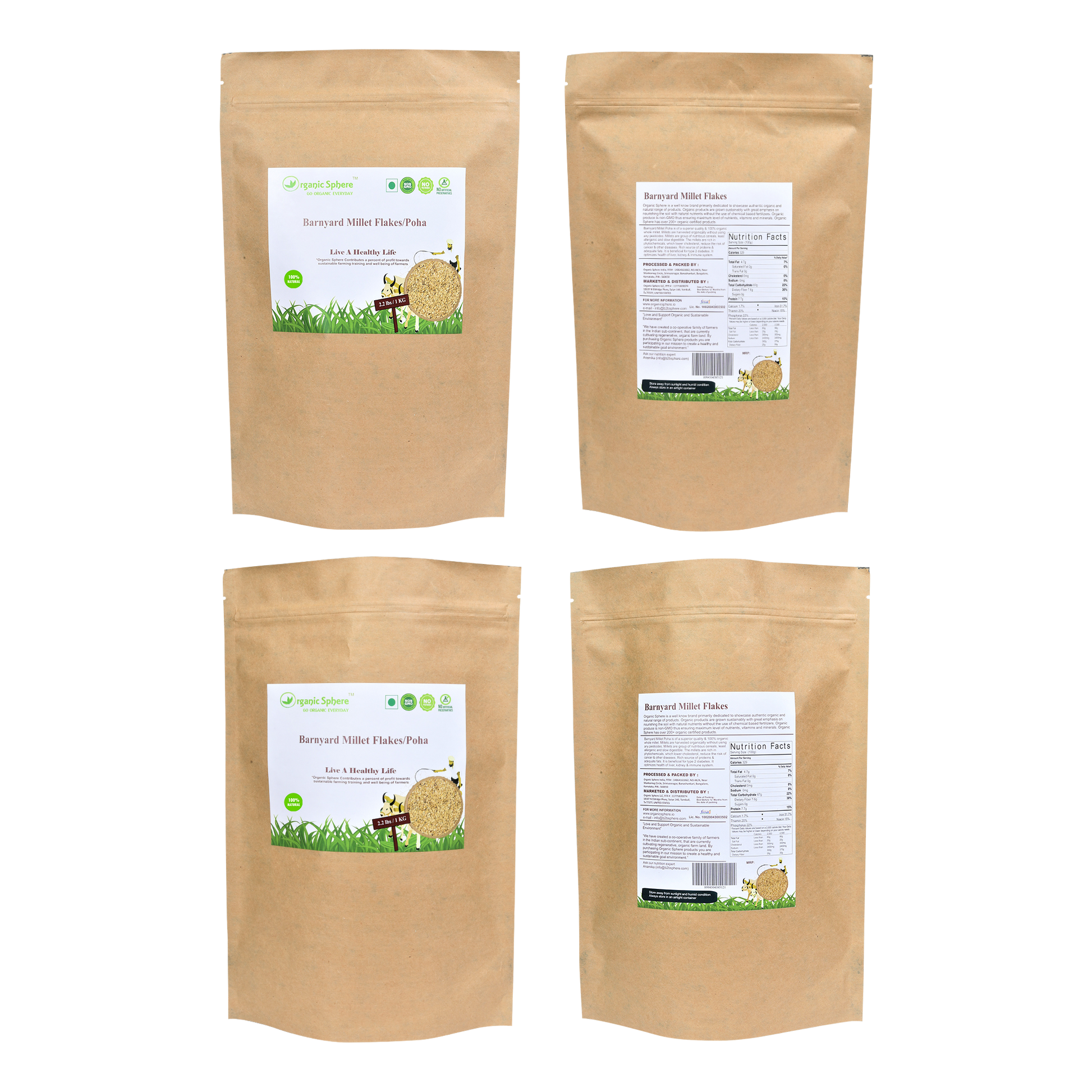 Organic Barnyard Millet Rice Flakes (Poha)
Sale price
$11.99
Regular price
Elevate your breakfast game with our exquisite Organic Barnyard Millet Rice Flakes – a nutritious delight that redefines mornings.
Millet flakes are obtained by crushing the whole grain of millet - one of the oldest cereals grown by man. They are characterized by crunchiness and neutral taste. They are also universal!

Benefits:
Wholesome Nutrition: Fuel your body with the goodness of organic millet, promoting sustained energy and overall vitality.
Digestive Wellness: High fiber content supports healthy digestion and keeps you feeling light and rejuvenated.
Gluten-Free Goodness: A perfect choice for those seeking a gluten-free lifestyle without compromising on taste.
Immune Support: Abundant in vitamins and minerals that bolster your immune system, promoting year-round well-being.
Recipes:
Classic Poha Delight: Create the ultimate comfort food – a warm bowl of seasoned millet rice flakes with vibrant veggies and aromatic spices.
Millet Breakfast Parfait: Layer millet flakes with Greek yogurt, fresh fruits, and a drizzle of honey for a quick, indulgent morning treat.
Embrace a healthier, tastier way to start your day. Elevate your breakfast experience with our Organic Barnyard Millet Rice Flakes. Order now and savor the goodness!
Organic Barnyard Millet Rice Flakes (Poha)
Sale price
$11.99
Regular price