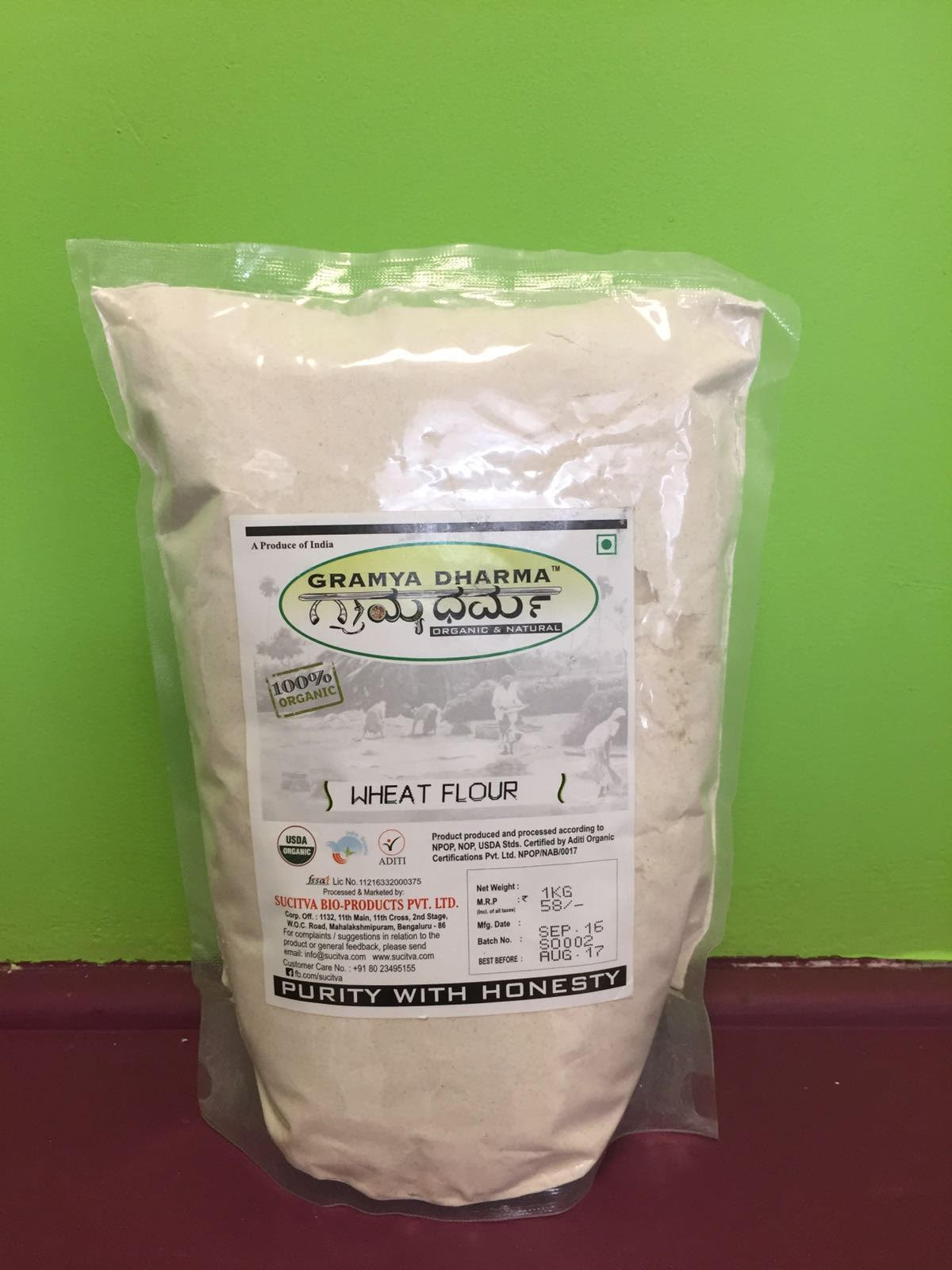 Fresh 100% Natural Wheat Flour (Milled in US)
Sale price
$11.00
Regular price
Elevate your culinary creations with the essence of pure goodness. Experience the unmatched quality of our Fresh 100% Natural Wheat Flour, meticulously milled in the heart of the USA.
Organic Wheat Flour is so much beneficial that it is considered as cultural base or foundation of nourishment & overall health. It is made from organic non GMO wheat which is a much healthier alternative to common wheat floor.

Benefits:
Nutrient-Rich: Packed with essential vitamins and minerals, our wheat flour adds a nutritious touch to your dishes.
Exceptional Taste: Elevate your baked goods with the rich, authentic flavor that only 100% natural wheat can provide.
Wholesome Goodness: Embrace a healthier lifestyle by incorporating the goodness of natural wheat into your diet.
Recipes:
Homemade Whole Wheat Bread: Enjoy the warm aroma and soft texture of freshly baked bread.
Fluffy Pancakes: Start your mornings with light, airy pancakes that delight your taste buds.
Nutritious Pasta: Create wholesome pasta dishes that please both the palate and the body.
Elevate your culinary journey today! Unlock the potential of our Fresh 100% Natural Wheat Flour and infuse your dishes with unmatched flavor and nutrition. Order now and experience the true taste of nature, milled in the USA. Your creations deserve nothing but the best.