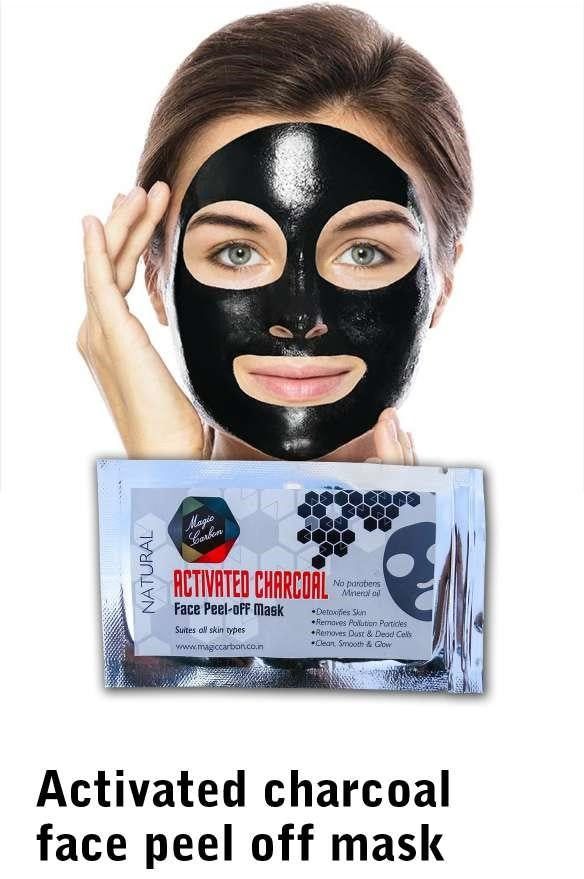 Peel Off Mask - Charcoal (15g)
Sale price
$0.99
Regular price
🌿 Discover a world of rejuvenation and radiance with our Peel Off Mask - Charcoal (15g). Embrace the power of nature's secrets in a single jar, where purity meets skincare excellence.
Introducing our Peel Off Mask - Charcoal, the ultimate choice for skincare enthusiasts seeking both effective cleansing and invigorating nourishment. Sourced from premium natural ingredients, this exquisite mask is a skincare powerhouse, meticulously crafted to elevate your self-care routine.
Benefits:
Activated Charcoal Infusion: Our peel-off mask is enriched with activated charcoal, a natural magnet that draws out impurities and excess oil from your skin, leaving it refreshed and revitalized.

Deep Cleansing: Unveil a cleaner, clearer complexion as the mask adheres to impurities and lifts them away, revealing a fresh and radiant skin canvas.

Exfoliation and Renewal: Gently exfoliate as you peel away the mask, aiding in the removal of dead skin cells and promoting a smoother, more refined skin texture.

Nourishing Botanicals: Infused with botanical extracts, our mask pampers your skin with essential nutrients, promoting a vibrant and youthful glow.
How to Use:
Cleanse your face thoroughly and pat dry.
Apply an even layer of the Peel Off Mask - Charcoal, avoiding the eye and lip areas.
Allow the mask to dry for 15-20 minutes.
Gently peel off the mask from the edges, revealing a revitalized complexion.
Rinse off any residue and follow up with your favorite moisturizer.
🌿 Transform your skincare routine with the power of nature's essence. Experience the indulgence of a spa-like treatment in the comfort of your home.
Recommended Usage:
Use the Peel Off Mask - Charcoal once a week for optimal results. Suitable for all skin types.
🌸 Elevate your skincare ritual with our Peel Off Mask - Charcoal (15g). Unveil the radiance within, and embrace the journey to healthier, rejuvenated skin. ORDER NOW and experience the fusion of nature and skincare luxury in every application. Your path to glowing skin starts here! 🌸
Peel Off Mask - Charcoal (15g)
Sale price
$0.99
Regular price