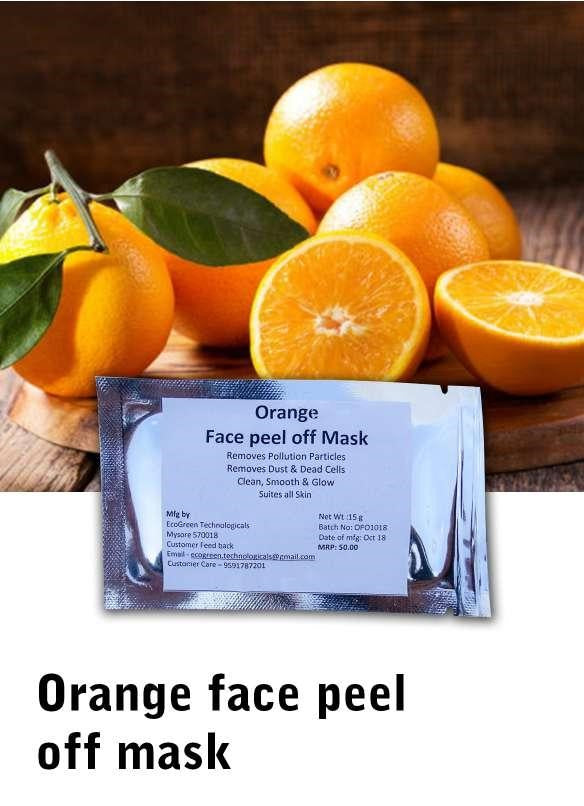 Peel Off Mask - Orange (15g)
Sale price
$0.99
Regular price
🍊 Reveal Radiant Skin with Our Orange Peel Off Mask (15g) 🍊
Unveil a world of revitalizing skincare with our Orange Peel Off Mask – where pure indulgence meets radiant beauty. Introducing our 100% natural Orange Peel Off Mask – the ultimate choice for skincare enthusiasts seeking both rejuvenation and luxury. Crafted from the finest organic oranges, this exquisite mask is a beauty powerhouse, meticulously formulated to elevate your skincare routine.
Benefits:
Formulated with pure orange peel extracts, our peel off mask is enriched with vitamins and antioxidants that promote glowing, youthful skin.
The natural exfoliating properties of orange peel help remove dead skin cells, unclog pores, and reveal a smoother complexion.
Packed with natural enzymes, the mask gently cleanses your skin, leaving it refreshed and revitalized.
To optimize its effectiveness, apply an even layer to cleansed skin, avoiding the eye and lip areas.
Allow the mask to dry for 15-20 minutes, then gently peel it off from the edges, revealing radiant skin underneath.
🍊 Transformative Skincare Rituals to Try:
Citrus Glow Boost Facial: Experience the power of citrus with a refreshing facial ritual. Cleanse, exfoliate, and then indulge in our Orange Peel Off Mask for a radiant and invigorated complexion.

Nourishing Orange Peel Bath Soak: Elevate your bath time with a twist of citrus. Add a few drops of orange peel extract to your warm bathwater for a soothing and aromatic experience.

Orange Infused Relaxation: Create a calming atmosphere by adding a few drops of orange peel essential oil to your diffuser. Let the soothing aroma uplift your senses.

DIY Orange Peel Scrub: Mix finely ground orange peel with honey to create a rejuvenating facial scrub. Gently massage onto damp skin and rinse for a naturally glowing complexion.

Zesty Spa Experience: Treat yourself to a spa-like experience at home. Apply the Orange Peel Off Mask, put on your favorite soothing music, and let the mask work its magic as you unwind.
🌟 Immerse yourself in the realm of natural and rejuvenating skincare, and elevate your beauty routine with our 100% Natural Orange Peel Off Mask.
Embrace the radiance of 100% natural orange peel. Elevate your skincare, empower your beauty – ORDER NOW and experience the fusion of nature and luxury in every application. Your journey to glowing skin starts here! 🌟
Peel Off Mask - Orange (15g)
Sale price
$0.99
Regular price