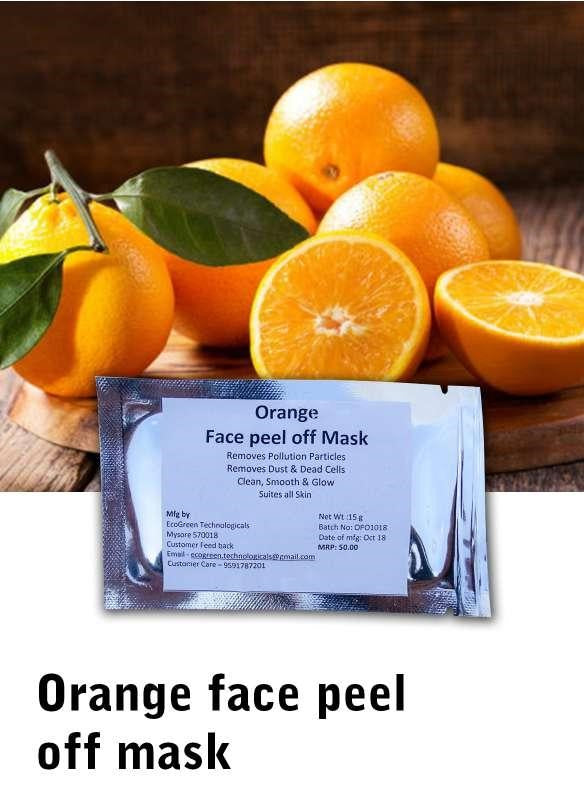 Peel Off Mask - Orange (15g) Pack of 12
Sale price
$23.99
Regular price
🍊 Unveil a World of Radiance with Our Orange Peel Off Mask 🍊
Experience the rejuvenating power of nature with our Peel Off Mask - Orange (15g) Pack of 12. Just as nature's bounty is a feast for the senses, our peel-off mask brings you an enchanting blend of pure indulgence and skincare. Crafted with the essence of freshly harvested oranges, this mask is a delightful fusion of nature's goodness and the allure of vibrant skin.
Benefits:
✨ Radiant Skin: Our Orange Peel Off Mask gently exfoliates, peeling away dullness to reveal a radiant complexion that glows with natural vitality.
🍊 Citrus Infusion: Packed with the revitalizing essence of oranges, this mask infuses your skin with a burst of vitamin C and antioxidants, leaving it feeling refreshed and rejuvenated.
🌱 Natural Goodness: Formulated with care, our mask harnesses the power of natural ingredients to cleanse, tone, and revitalize your skin, unveiling its inner beauty.
🌟 Unveil Your Glow: As you peel off the mask, it lifts away impurities, excess oil, and dead skin cells, allowing your skin's true luminosity to shine through.
How to Use:
Cleanse: Start with a freshly cleansed face, ensuring your skin is free from makeup and impurities.
Apply: Spread a thin, even layer of the Orange Peel Off Mask, avoiding the delicate eye and lip areas.
Relax: Let the mask dry completely. As it sets, feel the gentle tingle of its natural ingredients working their magic.
Peel: Begin at the edges and peel off the mask in an upward motion, revealing skin that feels invigorated and alive.
Glow: Admire your refreshed complexion. Bask in the radiant glow that only nature-inspired skincare can provide.
🍊 Elevate Your Skincare Ritual with Zesty Delight:**
Revel in the uplifting aroma of freshly harvested oranges as you pamper your skin. Our Orange Peel Off Mask brings the invigorating essence of citrus to your self-care routine, transforming it into a delightful and rewarding experience.
🌞 Try These Citrus-Infused Rituals:
Morning Boost: Start your day by applying the mask for an instant wake-up call to your skin's radiance.
Weekly Revival: Treat yourself to a citrus-infused spa night. Use the mask once a week to maintain your skin's vibrant glow.
🌾 Embrace the Radiance of Nature, Elevate Your Glow 🌾
Reveal the Luminosity Within - ORDER NOW and experience the fusion of citrus vitality and skincare luxury. Your journey to radiant, refreshed skin starts here!
Peel Off Mask - Orange (15g) Pack of 12
Sale price
$23.99
Regular price