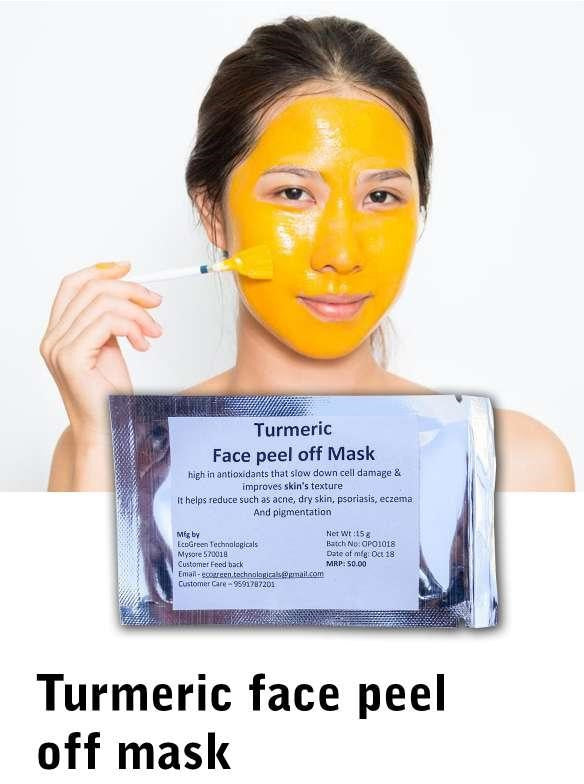 Peel Off Mask - Turmeric (15g)
Sale price
$0.99
Regular price
🌞 Discover Radiant Skin with Our Turmeric Peel Off Mask (15g) 🌿
Uncover the secret to a glowing complexion with our Turmeric Peel Off Mask. Immerse yourself in a world of natural beauty and indulgence as you pamper your skin with the power of ancient botanical treasures.
Introducing our Turmeric Peel Off Mask – the ultimate choice for skincare enthusiasts seeking both radiance and rejuvenation. Crafted from the finest turmeric sourced from pristine organic farms, this exquisite mask is a revitalizing powerhouse, meticulously formulated to elevate your skincare routine.
Benefits:
Enriched with the goodness of turmeric, our peel off mask gently exfoliates, revealing a smoother and more radiant complexion.
Turmeric is renowned for its antioxidant properties, helping to combat the effects of environmental stressors and promoting youthful skin.
Packed with natural nutrients, turmeric assists in reducing the appearance of blemishes and uneven skin tone, leaving you with a luminous glow.
To maximize its benefits, apply an even layer to cleansed skin, allow it to dry, and then gently peel off for an invigorating experience.
🌼 Nourishing Turmeric Infused Rituals:
Turmeric Glow Elixir: Indulge in the ultimate self-care with a soothing turmeric face mask. Let its rich aroma and luxurious texture transport you to a spa-like haven.

Turmeric Infused Steam: Elevate your skincare routine with a relaxing facial steam. Simply add a sprinkle of our Turmeric Peel Off Mask to a bowl of hot water, cover your head with a towel, and let the steam work its magic.

Turmeric Rejuvenating Soak: Immerse yourself in a warm bath infused with the essence of turmeric. Allow its natural properties to envelop your senses and revitalize your skin.

Turmeric Beauty Tonic: Mix a small amount of our Turmeric Peel Off Mask with water to create a paste. Apply it as a spot treatment to target specific areas in need of a little extra care.

Turmeric Radiance Ritual: Combine our peel off mask with your favorite moisturizer for a rejuvenating overnight treatment that leaves you with a luminous morning glow.
🌺 Embrace the richness of turmeric's natural goodness. Elevate your skincare routine, rejuvenate your complexion – ORDER NOW and experience the fusion of nature and beauty in every application. Your journey to radiant skin starts here! 🌟
Peel Off Mask - Turmeric (15g)
Sale price
$0.99
Regular price