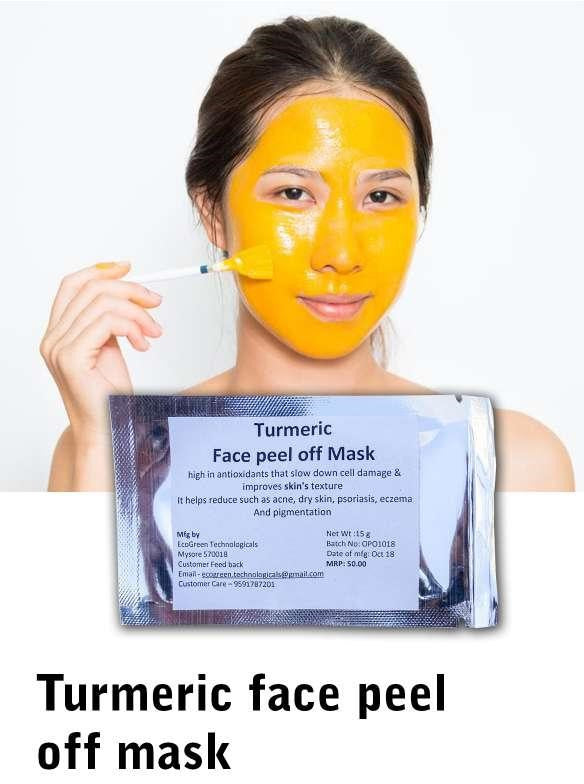 Peel Off Mask - Turmeric (15g) Pack of 24
Sale price
$23.99
Regular price
🌞 Reveal Glowing Skin with Our Turmeric Peel Off Mask (15g) Pack of 24! 🌼
Uncover a world of radiant beauty and self-care indulgence with our Turmeric Peel Off Mask. Crafted from the finest natural ingredients, this pack of 24 masks brings you the ultimate skincare experience that combines purity and rejuvenation.
Benefits:
🌱 Natural Turmeric Goodness: Our peel-off mask harnesses the power of natural turmeric, known for its anti-inflammatory and antioxidant properties. Experience the gentle yet effective cleansing and revitalizing benefits of this ancient beauty secret.
🌾 Reveal Your Inner Glow: Enriched with the essence of turmeric, our peel-off mask gently lifts away impurities, unclogs pores, and helps reveal the natural radiance hidden beneath, leaving your skin looking and feeling refreshed and revitalized.
🍃 Nourishing Formula: Each application provides a spa-like sensation as our mask dries and gently peels off, carrying away dead skin cells, excess oil, and debris, while promoting a smoother, clearer complexion.
🌸 Holistic Skincare Ritual: Incorporate our Turmeric Peel Off Mask into your regular skincare routine to enjoy the holistic benefits of natural turmeric, promoting healthy skin and a rejuvenated glow.
How to Use:
Start with a clean face.
Apply an even layer of the mask, avoiding the eye area and lips.
Let the mask dry for 15-20 minutes.
Gently peel off the mask from the edges.
Rinse off any residue with water.
Feel the freshness and radiance of your revitalized skin!
🌼 Embrace the Turmeric Glow: Unlock the potential of natural turmeric and elevate your skincare journey. Each pack contains 24 applications, ensuring you have a radiant complexion whenever you desire.
🌺 Experience the Turmeric Transformation – ORDER NOW and treat your skin to the radiant, natural glow it deserves. Your path to vibrant and refreshed skin begins here! 🌟
Peel Off Mask - Turmeric (15g) Pack of 24
Sale price
$23.99
Regular price