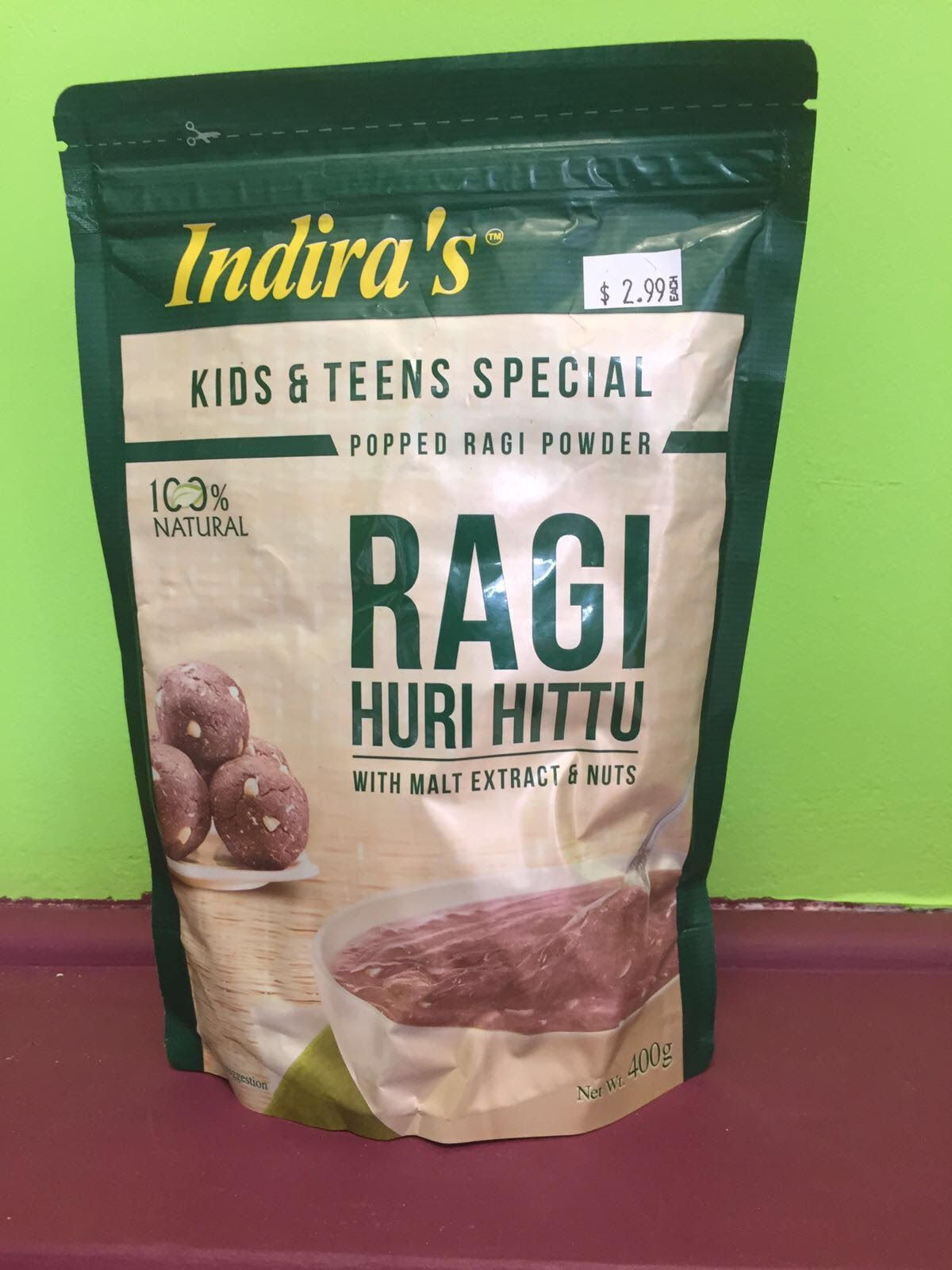 Sale price
$4.99
Regular price
🌾 Embark on a journey of delightful nourishment with our Ragi Huri Hittu – an embodiment of purity fused with irresistible taste.
Introducing our Ragi Huri Hittu – the epitome of health-conscious gastronomy, where authenticity meets culinary pleasure. Sourced meticulously from nature's bounty, this exceptional Ragi Huri Hittu is a nutritional treasure, meticulously curated to elevate your culinary escapades.
Benefits:
Crafted from unpolished ragi, our Ragi Huri Hittu retains its inherent goodness, encompassing the grain with its natural husk.
Enriched with vital nutrients, ragi is a fiber-rich powerhouse renowned for its potential to support balanced blood sugar and cholesterol levels.
To unveil its full spectrum of flavor and texture, allow your Ragi Huri Hittu to soak in water for 20-30 minutes before preparing.
During cooking, find harmony by employing a 2:1 ratio of water to Ragi Huri Hittu, and accentuate with a pinch of salt and a dash of oil.
🍛 Scintillating Ragi Recipes to Explore:
Ragi Huri Hittu Pancakes: Delight in a stack of hearty pancakes, expertly crafted from Ragi Huri Hittu. Enjoy a wholesome breakfast that kickstarts your day on a nutritious note.

Savory Ragi Porridge: Warm your senses with a bowl of comforting ragi porridge. Infused with gentle spices and seasonal vegetables, it's a nurturing meal that resonates with every palate.

Ragi Energy Bites: Indulge in guilt-free snacking with these delectable energy bites made from Ragi Huri Hittu. Packed with nutrients, they're perfect for on-the-go nourishment.

Ragi Veggie Wraps: Elevate your lunchtime routine with ragi-based wraps, generously filled with vibrant vegetables and a drizzle of zesty dressing.

Ragi Fruit Parfait: Experience a symphony of flavors with a layered parfait that combines the earthiness of ragi with the sweetness of seasonal fruits and a dollop of yogurt.
🍽️ Immerse yourself in the realm of natural goodness and enrich every meal with the essence of Ragi Huri Hittu.
Embrace the Wholesomeness of Ragi Huri Hittu. Elevate Your Culinary Endeavors, Enrich Your Life – ORDER NOW and savor the fusion of nature's purity and gastronomic delight in every bite. Your path to a healthier lifestyle commences here!
Ragi Huri Hittu
Sale price
$4.99
Regular price