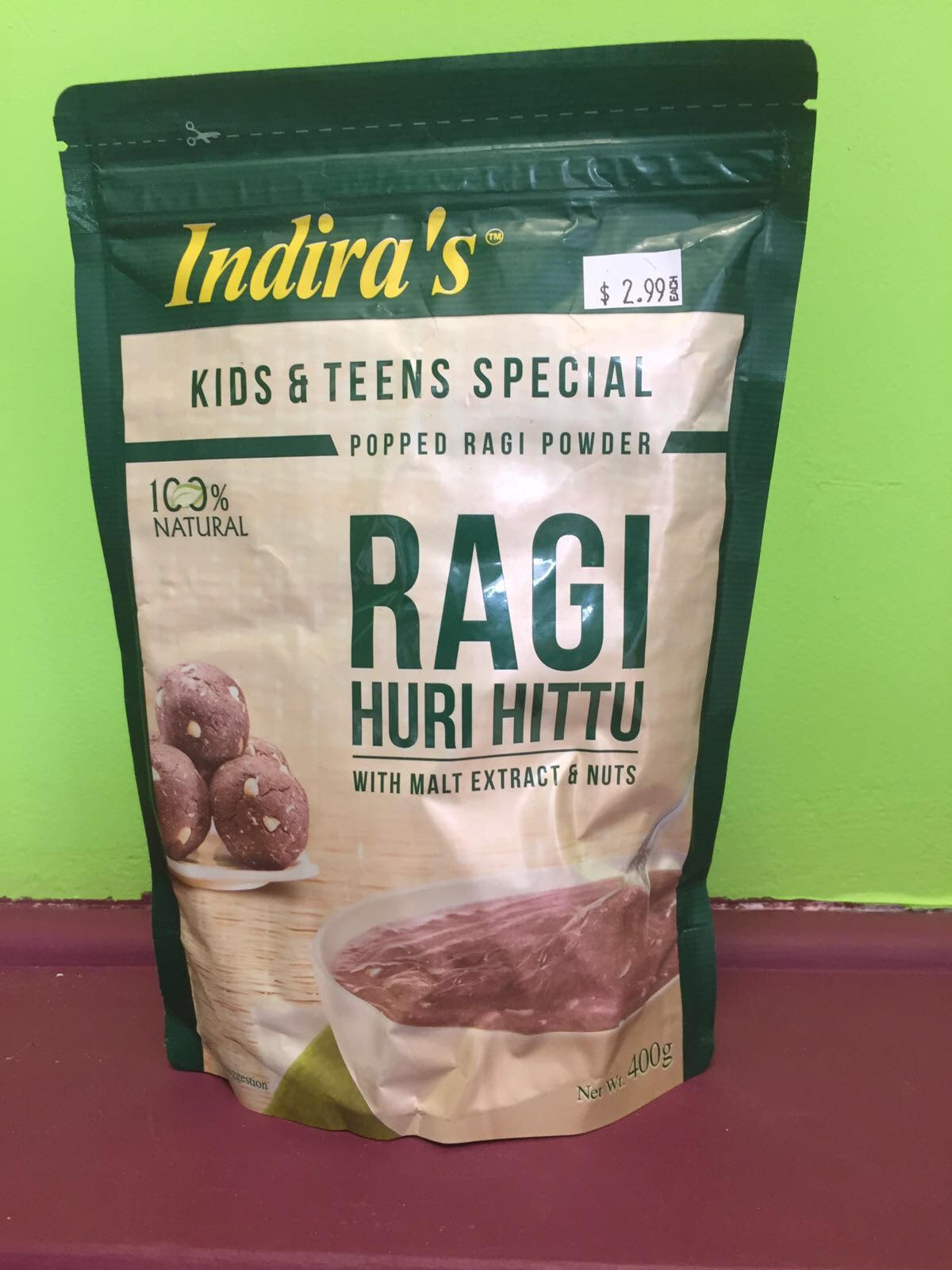 Ragi Huri Hittu Kids and Teens
Sale price
$7.99
Regular price
🌾 Introducing Ragi Huri Hittu Kids and Teens: Nourishment and Delight in Every Bite! 🌾
Embark on a journey of delightful nourishment with our Ragi Huri Hittu Kids and Teens - the perfect blend of wholesome goodness and irresistible taste. Crafted to cater to the health-conscious youngsters and teens, this exceptional ragi huri hittu is a testament to purity meeting mouthwatering indulgence.
Benefits:
Made from whole ragi grains, our huri hittu retains its natural essence and nutritional integrity, ensuring your kids get the best out of every bite.
Enriched with essential nutrients, ragi is a natural powerhouse that supports growth, bone health, and overall well-being for your active youngsters.
To enhance its taste and texture, soak the ragi huri hittu in water for a brief period before preparing, ensuring a wholesome and delightful meal every time.
Achieve the perfect consistency by using the ideal ratio of water to huri hittu, and consider adding a pinch of their favorite seasonings to create a personalized, delectable dish.
🍛 Wholesome and Delicious Ragi Recipes to Explore:
Ragi Huri Hittu Porridge Delight: Elevate your mornings with a warm and nourishing bowl of ragi huri hittu porridge. Infused with a touch of honey and adorned with diced fruits, it's a comforting way to start the day.

Crunchy Ragi Pancakes: Treat your kids to a stack of crispy ragi hittu pancakes, perfect for breakfast or a delightful snack. Top them with yogurt and fresh berries for an extra burst of flavor.

Ragi Energy Bites: Shape ragi huri hittu into bite-sized energy balls, blending in nuts, seeds, and a drizzle of natural sweetness. A convenient, on-the-go snack that fuels their adventures.

Ragi Huri Hittu Cookies: Bake up a batch of wholesome cookies using ragi hittu as the star ingredient. Let your kids participate in the kitchen fun and enjoy the satisfying results.

Creamy Ragi Huri Hittu Smoothie: Blend ragi huri hittu with their favorite fruits, yogurt, and a splash of milk to create a creamy and nutritious smoothie that's both refreshing and fulfilling.
🥣 Immerse your family in the realm of natural nourishment and delightful flavors, elevating every mealtime with Ragi Huri Hittu Kids and Teens.
Embrace the richness of ragi's natural goodness. Elevate their nutrition, energize their lives – ORDER NOW and embark on a flavorful journey to a healthier lifestyle. Start nurturing their well-being today!
Ragi Huri Hittu Kids and Teens
Sale price
$7.99
Regular price