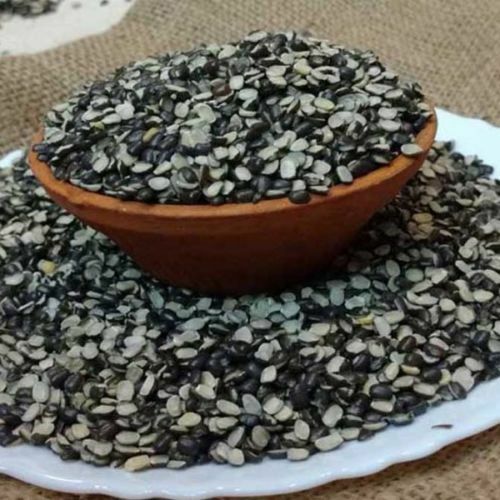 100% Natural Urad Dal - Split 2 KGS
Sale price
$10.99
Regular price
Certainly, here's a more toned-down version of your text:
---
Introducing our 100% Natural Urad Dal - Split 2 KGS: Elevate Your Meals with Wholesome Goodness!
Originating in Southern Asia, Black Gram, often known as Urad Dal, has been a staple in Indian cuisine for thousands of years. It belongs to the bean family, sharing similarities with the mung bean species. Valued for its versatility, Urad Dal is widely consumed across India, becoming an integral part of many daily meals.
🌟 Benefits:
Nutrient Profile: Our Urad Dal is a source of protein, dietary fiber, and iron, which can complement a balanced diet.

Digestive Aid: The natural fiber content in Urad Dal can support digestion.

Heart Friendly: Incorporating a variety of legumes and pulses, like Urad Dal, in your diet can contribute to diverse eating habits.

Versatile Ingredient: With its adaptable nature, our Urad Dal fits into numerous recipes, allowing for a wide range of culinary explorations.
🌾 Dive into a world of culinary possibilities with our 100% Natural Urad Dal. Order now and experience the genuine taste of traditional cooking. 🌾
100% Natural Urad Dal - Split 2 KGS
Sale price
$10.99
Regular price