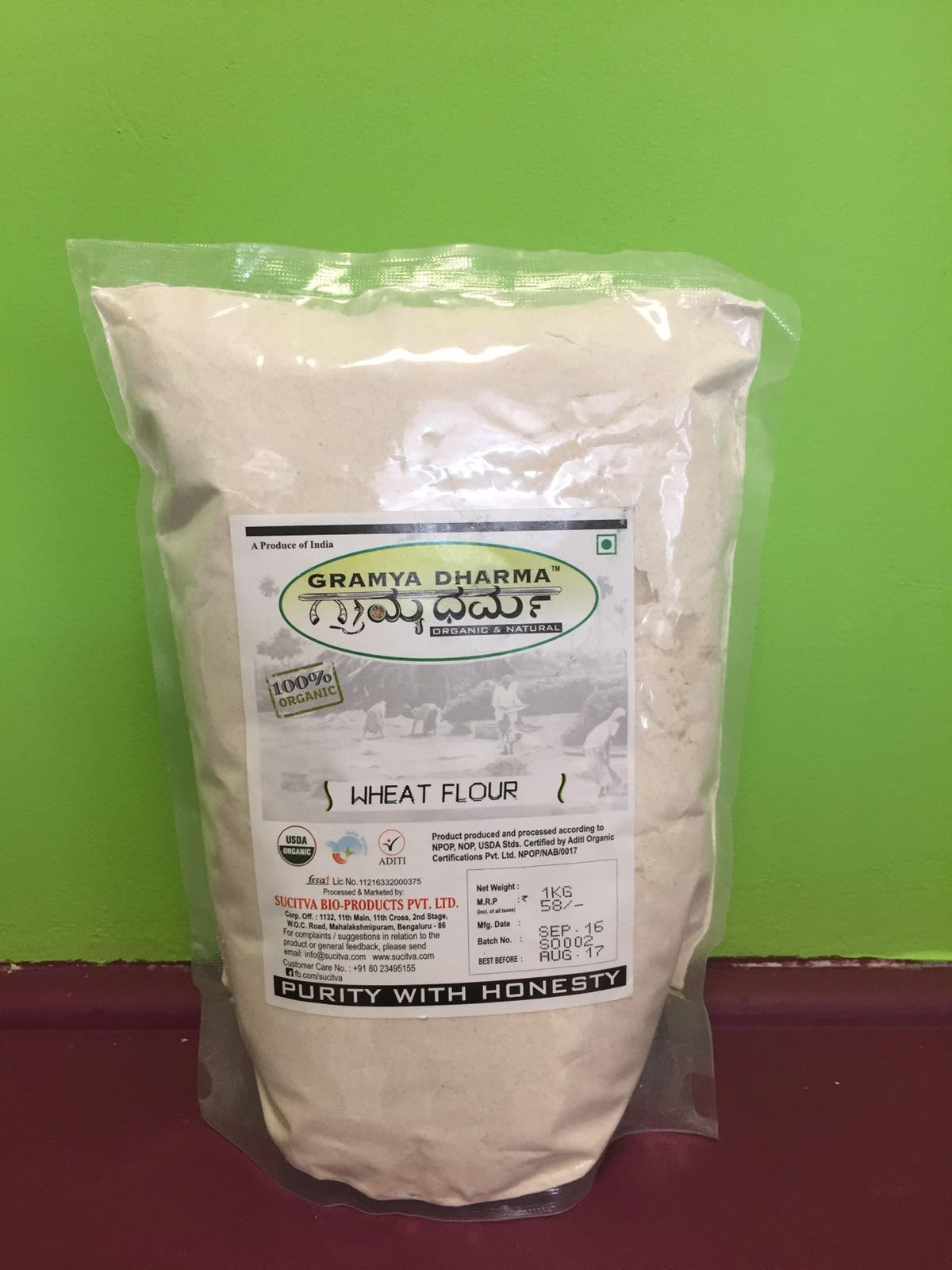 Wheat Flour - From Red wheat Berries - classic whole wheat - Non GMO, 100% Natural
Sale price
$22.99
Regular price
🌾 Embark on a journey of culinary excellence with our Classic Whole Wheat Flour – a tribute to the timeless goodness of nature's finest grains.
Introducing our Classic Whole Wheat Flour, milled from carefully selected red wheat berries to deliver a taste that's as rich as its heritage. Crafted with unwavering commitment to quality, this flour is the perfect choice for those who seek an authentic connection between their meals and the earth.
Benefits:
From Red Wheat Berries to Your Table: Our Classic Whole Wheat Flour is derived from red wheat berries, preserving the wholesome essence of the grain in each morsel you create.

An Abundance of Nutrients: Packed with essential nutrients and dietary fiber, our flour retains the bran and germ, making it a powerhouse of natural goodness. Its high fiber content promotes healthy digestion and aids in maintaining balanced sugar and cholesterol levels.

Naturally Non-GMO: Embrace the purity of unaltered grains. Our flour is proudly non-GMO, ensuring your culinary creations are as nature intended.

Craft Your Culinary Masterpieces: Elevate your baking and cooking endeavors with the genuine taste and robust texture that only whole wheat can provide. From hearty bread to delectable pastries, your creations will exude both flavor and wholesomeness.
🍞 Wholesome Whole Wheat Recipes to Explore:
Artisan Whole Wheat Bread: Delight in the aroma of freshly baked bread that boasts a rustic crust and a soft, nutrient-packed interior.

Whole Wheat Pancakes: Indulge in fluffy pancakes that marry the heartiness of whole wheat with a hint of sweetness. A perfect breakfast treat.

Whole Wheat Pizza Dough: Elevate pizza night with a dough that's both wholesome and delicious. Load it with your favorite toppings for a guilt-free feast.

Homemade Whole Wheat Pasta: Craft pasta dishes that shine with the authentic taste and texture of whole wheat, turning every meal into a celebration.

Whole Wheat Muffins: Enjoy a delightful blend of flavors and textures in each bite of these muffins. Whether for breakfast or a snack, they're a nourishing delight.
🍴 Embrace the essence of classic whole wheat and redefine your culinary creations with our Non-GMO, 100% Natural Wheat Flour.
Experience the harmony of nature's bounty and your kitchen expertise. Embrace the wholesomeness – ORDER NOW, and infuse every dish with the timeless allure of classic whole wheat. Your journey to creating healthier, more flavorful meals begins here!
Wheat Flour - From Red wheat Berries - classic whole wheat - Non GMO, 100% Natural
Sale price
$22.99
Regular price